Chinese fans of special effects eager for latest 'Planet of the Apes'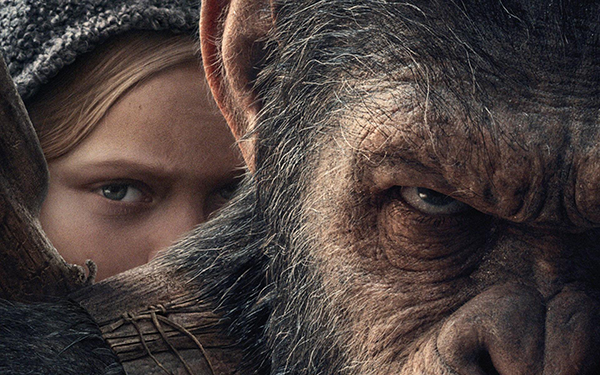 War for the Planet of the Apes will hit Chinese mainland theaters on Sept 15. [Photo provided to China Daily]
Software-created on-screen magic has reached a new level with the sci-fi movie War for the Planet of the Apes. In clips of the new franchise movie, recently released by 20th Century Fox at a Beijing event, most viewers were amazed to see actor Andy Serkis' seamless transformation into Caesar, the story's leader of the apes.
When Serkis performs as an orangutan, he wears skin-tight clothing and his movements as well as emotions are captured with the help of sensors, making his act life-like. Though special effects have become a must-have for most big Hollywood movies, this film's behind-the-scenes footage still enthralled Chinese viewers.
"The scenes look incredibly realistic," says Lu Chuan, a Chinese film director who attended the event.
The third installment of the studio franchise the Planet of the Apes will hit Chinese mainland theaters on Sept 15, two months after its North American release.
In the new tale, Caesar and the other apes are forced into a war against a ruthless colonel and his soldiers. To avenge the murder of his wife and son, and rescue his captive fellow primates, Caesar embarks on a tough journey. So far, the movie is listed as one of the most anticipated films in September, according to the movie news portal mtime.com.
Anders Langlands, the visual effects supervisor of Weta Digital, a top company in the field from New Zealand, talks about how human actors are turned into primate fighters on screen.
"We spent a lot of time observing apes. A huge part of our job is just observing," says Langlands, who led the visual effects teams for X-Men: Days of Future Past and The Martian.