Student orchestra wins bronze in Netherlands
The Golden Sail Marching Orchestra of CSFX (short for the Affiliated School of Chaoyang Normal School) won a bronze medal at the 18th World Music Contest held in Kerkrade, the Netherlands, on Saturday.
It is the only Chinese orchestra competing in this year's Marching and Show Contest.
With 72 players aged 10 to 12, this orchestra also set the record of being the very first team comprised of only elementary schoolchildren who are competing against teams whose average age is above 18.
The band selected a repertoire adapted from the classical Chinese legend of Nezha, a mythological hero, conquering the Dragon King. After several months of rigorous training and rehearsal, it presented an impressive show, no less exciting than any other world top orchestras.
The Golden Sail Marching Orchestra of CSFX, founded in 1999, now has more than 300 members. Its main goal is to guide students to fully explore their potentials during the six years of their elementary education.
Started from 1951, the World Music Contest (WMC) kicks off in Kerkrade, a town in southern Netherlands, every four years. It is one of the most influential international festivals for wind music.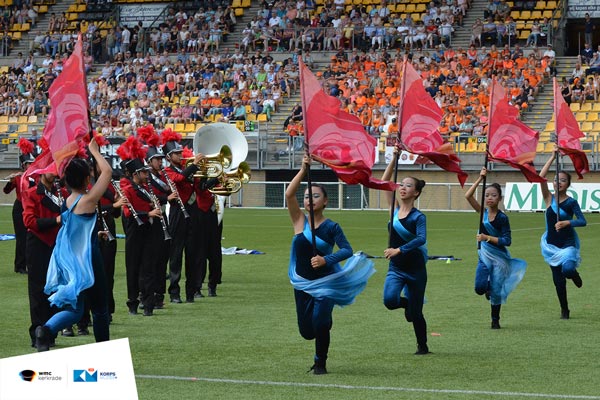 The Golden Sail Marching Orchestra of CSFX performs their repertoire, Nezha, at the World Music Contest in Kerkrade, the Netherlands, on July 22. [Photo provided to chinadaily.com.cn]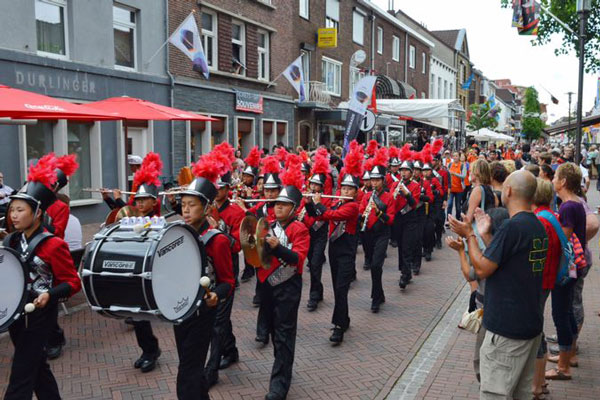 The Golden Sail Marching Orchestra of CSFX parades on the city hall square, in Kerkrade, the Netherlands, on July 22. [Photo provided to chinadaily.com.cn]