Blending East and West: Chinese artist's paintings shown in Malta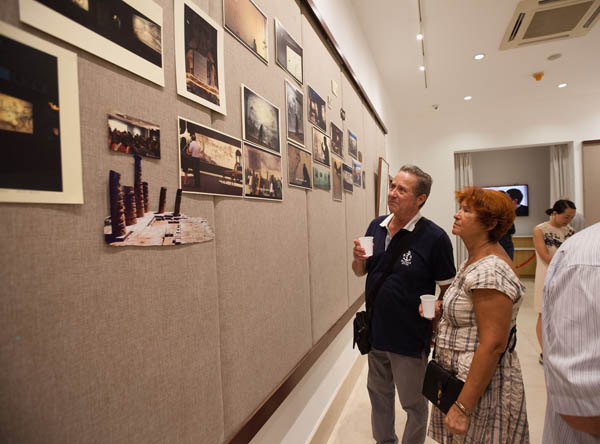 Visitors look at paintings on display at the China Cultural Center in Malta, July 13, 2017. [Photo/Chinacutlure.org]
A solo exhibition featuring artworks of Chinese artist Lin Guocheng is on show at the China Cultural Center in Malta.
The exhibition, titled Shape of the History, showcases Lin's works that combine Eastern and Western painting styles, demonstrating the influence of different cultures in art creation in a more diversified and integrated world.
"There are no boundaries in art. Although there are huge differences in Chinese and Western cultures, there is still something in common," said Lin.
"I infused techniques in European sketch etchings and Chinese ink paintings to create a blended style."
The exhibition runs until July 27.