Japanese ballet troupe continues China visits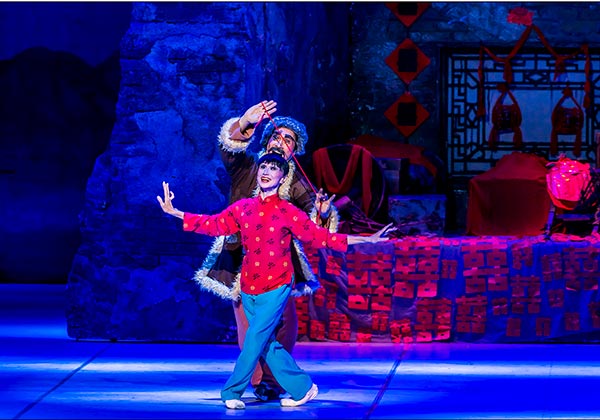 Yoko Morishita (front) in The White-Haired Girl [Photo provided to China Daily]
Japan's Matsuyama Ballet Troupe has wrapped up its 15th tour in China by staging the classic ballet The White-Haired Girl in Beijing and Shanghai as well as visiting former premier Zhou Enlai's hometown in Huai'an, Jiangsu province.
At 68, the famous Japanese ballerina Yoko Morishita, who is the director of Matsuyama Ballet Troupe, played the lead role in the ballet's recent China tour.
The White-Haired Girl premiered in Tokyo in 1955 and was staged in China in 1958.
The troupe has visited and performed in China for decades. Besides The White-Haired Girl, the troupe has staged other classic ballets in China, such as The Nutcracker and Swan Lake.
In 2009, Matsuyama launched a ballet training school in Beijing, bridging the cultures of the two countries as well as promoting classical ballet education. During the troupe's recent visit to Beijing, it also collaborated with Chaoyang Cultural Center to launch an amateur ballet troupe, which plans to recruit local residents living in the district.