91-year-old Chinese artisan passes down traditional embroidery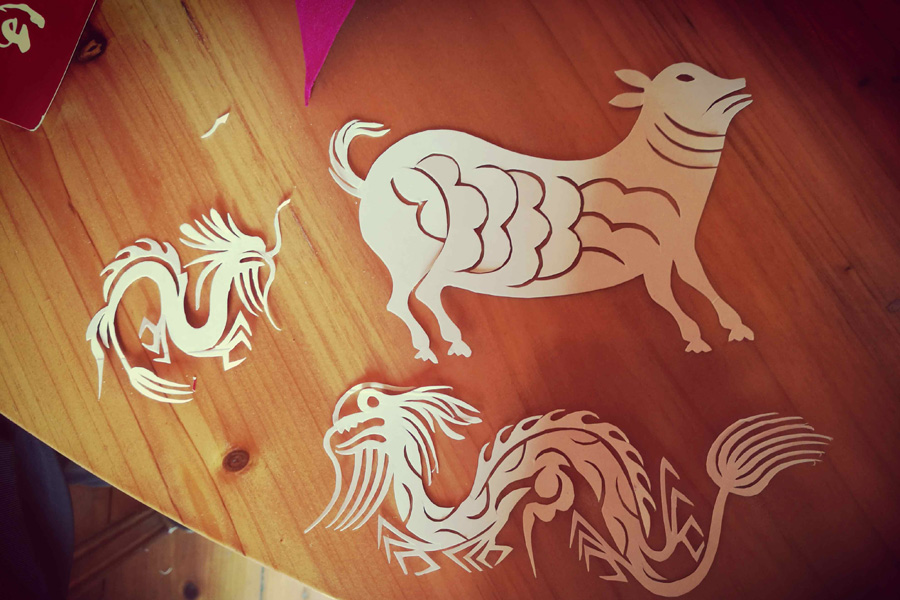 Paper cutouts made by 91-year-old Qin Naishiqing [Photo/CGTN]
"Dong" is one of China's 55 ethnic minorities, with a population less than three million, mainly living in south China.
The ethnic group is renowned for its traditional embroidery, which has long been passed down from one generation to another.
Qin Naishiqing is the reigning master of Dong embroidery in Sanjiang Dong autonomous county in the southern part of Guangxi Zhuang autonomous region. At the age of 91, she is still capable of cutting paper patterns, which she says is the soul of this handmade art.
"You should be very skillful in embroidery to become good at paper cutting. When you get a piece of paper, you should visualize the patterns in your mind without actually drawing them," Qin told.
Teaching the craft is a family affair, and Qin's two daughters-in-law usually join her in guiding youngsters. Phoenixes, dragons and flowers are common motifs featured in folk art, which are reproduced on embroidered products.
Spiders are at the heart of Dong people's religious beliefs, hence spider flowers, regarded as a symbol of blessing, take up center stage in their embroidery patterns.
Every Dong girl is encouraged to learn the skill at an early age, around 9 or 10 years old. When she ties the knot, she will traditionally receive a whole set of clothes, including a wedding dress, made by her mother.
There are now thousands of women in the county engaged in embroidery -- an art form that has remained virtually unchanged over the years. Qin hopes she can help ensure the tradition continues for future generations.