Movie remake transports family tale to Beijing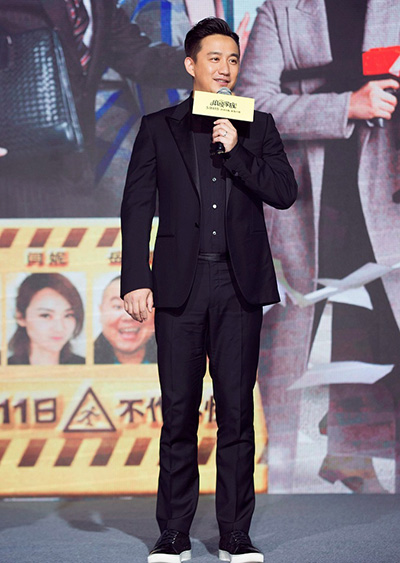 Huang Lei. [Photo provided to China Daily]
Film What a Wonderful Family, the Chinese remake of Japanese master Yoji Yamada's 2016 comedy with the same title, was presented in a preview screening recently in Beijing.
Most of the viewers say they could relate and they enjoyed the family conflicts and affections featured in the movie.
Localizing the setting to a Beijing family of three generations, the Chinese remake keeps the main conflict of the Japanese original: The grandmother asks a divorce as a birthday gift, but draws the family into chaos.
Actors-turned director Huang Lei joined all of the cast members, including Taiwan actor Lee Li-chun and veteran actress Hai Qing, after the screening to share some of the back story.
The movie is Huang's first directorial feature in his showbiz career spanning 20 years.
Huang has set some scenes in the remake to act as an homage to Yamada, such as Yamada's 1977 comedy The Yellow Handkerchief of Happiness, which airs on television in one take.
The movie hit screens on the Chinese mainland on May 11.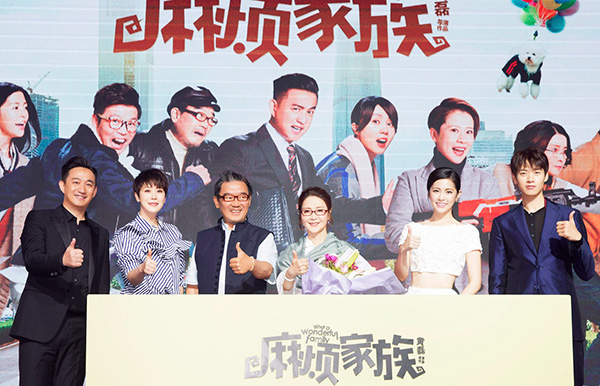 Cast of What A Wonderful Family [Photo provided to China Daily]