Xi'an artist donates works to Beijing museum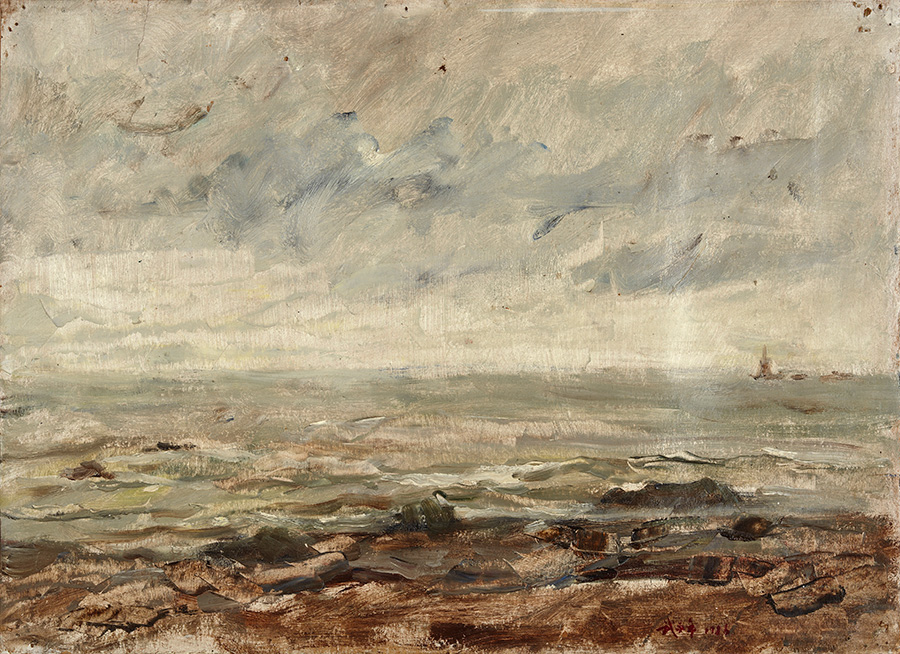 A painting by oil painter Wu Yongnian. [Photo provided to China Daily]
At 83, Xi'an-based oil painter Wu Yongnian has donated 24 works of his output to the National Art Museum of China in Beijing. They include Xintianyou, his most representative piece and also his graduation work in 1954, when he received a bachelor's degree at the prestigious Central Academy of Fine Arts in the capital city.
In the painting, Wu depicts several peasants who ride donkeys along the rugged, narrow paths of the Loess Plateau in northwestern Shaanxi province. The title comes from a folk singing style, with emotional, resounding tunes that resonate with the extensive plateau, that is popular in the province.
Wu made the donation at the opening of his exhibition at the museum on May 12, titled A Return to Origin. On show are his donated works and dozens of other oil paintings and sketches spanning a career of over six decades.
Ongoing through May 21, the exhibition reflects the landscapes and daily life of people living in Shaanxi, his native province. It also salutes his teaching endeavors: He taught at Xi'an Academy of Fine Arts for decades.
Wu says, "Since I was a child, I have wanted to make some good paintings. I haven't yet accomplished the dream. But I will keep working as long as I'm alive."