Xi calls for renewing Silk Road spirit at Belt and Road Forum welcome banquet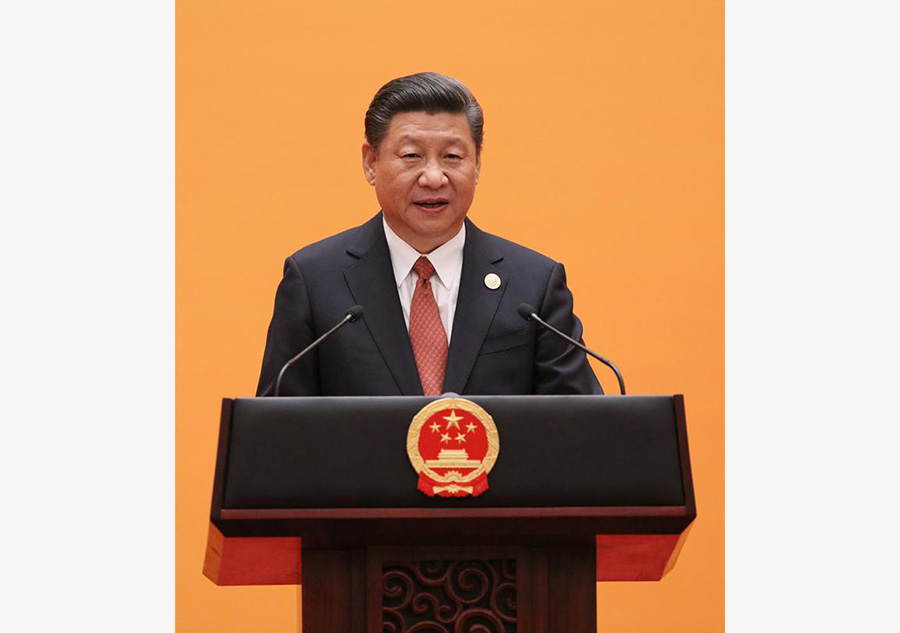 President Xi Jinping addresses a welcome banquet of the Belt and Road Forum (BRF) for International Cooperation in Beijing, May 14, 2017. [Photo/Xinhua]
BEIJING - President Xi Jinping called for renewing the Silk Road spirit when addressing a banquet Sunday evening in honor of foreign guests attending the Belt and Road Forum for International Cooperation.
Before the banquet, Xi and his wife Peng Liyuan greeted the guests at the Great Hall of the People.
While proposing a toast at the banquet, Xi said, "More than 2,000 years ago, our ancestors, driven by a desire for friendship, opened the overland and maritime Silk Roads and thus started a great era of exchanges among civilizations."
"Today, we gather here to renew the Silk Road spirit and discuss the Belt and Road development for international cooperation. This is both a continuation of our shared legacy and a right choice for the future," he said.