Call of snow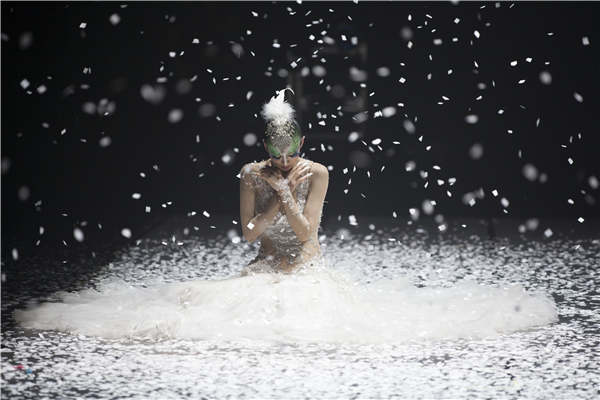 Peacock of Winter, choreographer-dancer Yang Liping's latest production, is the artist's reflection on life. Photos provided to China Daily
Yang Liping will present her latest dance production, Peacock of Winter, in Beijing soon. Chen Nan reports.
Winter is dancer-choreographer Yang Liping's favorite season.
"When big snowflakes fall, everything seems quiet and peaceful," says Yang.
The season has also inspired her latest work, Peacock of Winter. It will be presented in Beijing from April 26 to May 2.
"I guess the reason why I like winter so much is that the season fits my current life," says Yang, who's approaching 60. "From birth to death, this work is my own reflection on life."
Yang, a practitioner of Chinese folk dance, is from the Bai ethnic group of Southwest China's Yunnan province. She has won national awards and toured the world with her dancers.
Peacock of Winter is derived from Yang's choreography production, titled The Peacock, in which she used four seasons to tell the story of the journey of life.
The 2012 work has been staged more than 100 times in China.
"We want to go deeper to talk about death with this new production," says Yang.