Famed US author Robert James Waller dies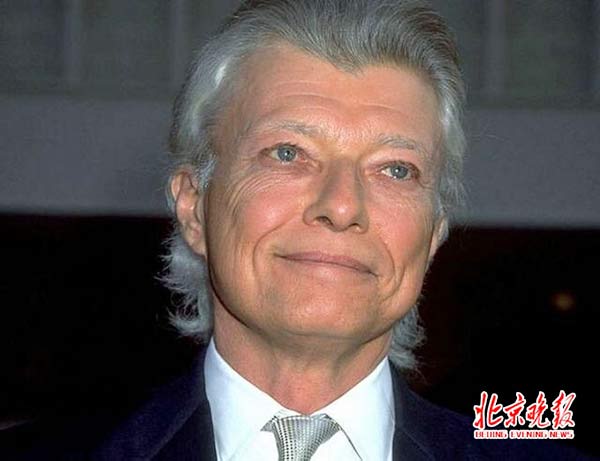 Robert James Waller [Photo/Beijing Evening News]
Robert James Waller, an American author known for his best-selling novel, The Bridges of Madison County, died on Friday at 77 in the US due to multiple myeloma, a form of cancer.
The classic line from the novel, "It took me one minute to know you, one day to love you, but one lifetime to forget you", deeply impressed readers worldwide.
Born in 1939, Waller was a professor at the University of Northern Iowa and lived in Texas during his later years.
He published seven novels and six works of prose in the US, with many of his works on The New York Times' best-seller list. His masterpiece, The Bridges of Madison County, was at the top of the best-seller list in 1993, selling more than 12 million copies worldwide in 35 languages.
The Bridges of Madison County is a love story between a housewife and a photographer who must keep their love a secret due to family responsibilities. Actress Meryl Streep, who took part in the adapted film, was nominated for Best Actress at the 68th Oscars.
The Bridges of Madison County was introduced to China in 1994. From 2012 to 2016, different versions of the book were published by Yilin Press, including bilingual editions.
When learning of Waller's death, many Chinese readers sighed and recalled their memories of reading the book. The quote, "It seems right now, that all I've ever done in my life is making my way here to you", said by the novel's male protagonist, was recalled by many readers in Waller's memory. A chief editor from Yilin Press, Yu Mei, said that after more than 20 years since the book hit the market in the 1990s, it still sells well.