New film relives PLA liberation of Tibet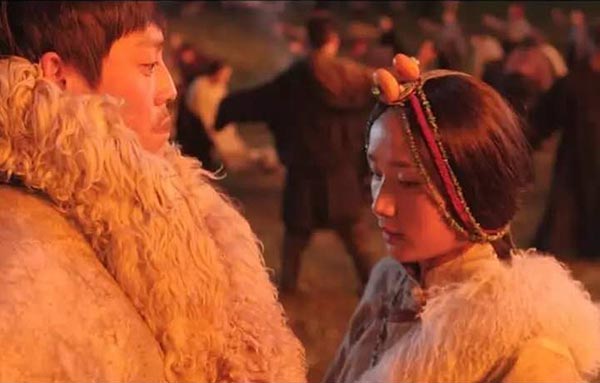 A scene from The Chainbreakersi [Photo provided to China Daily]
The Tibet-themed epic feature The Chainbreakers had a preview showing in Beijing recently, as a warm-up of the upcoming 7th Beijing International Film Festival's Ethnic Movie Exhibition.
Set in 1950, the movie relives the region's turbulent history through the perspective of a soldier from China's People's Liberation Army.
The movie will be screened during the festival, which will run from April 16 to 23.
Except for lead actor Wang Ziyi, who plays the soldier, the other members of the cast are all locals in Tibet.
Yang Rui, the director, says the movie tries to use Hollywood-style narration to tell a Chinese ethnic legend.
She says she had led a 300-member crew to shoot the movie in highlands with an average elevation of 4,500 meters.
Niu Song, chairman of the exhibition, says the film is part of a nationwide program to make movies featuring all the Chinese ethnic groups.
"Now there are 17 ethnic groups yet to have their own movies. We've been dedicated to seek scripts and filmmakers to bring their culture and history onto big screen," says Niu.
Related:
'Logan' tops Chinese box office