Oldest image of Taoism god found in ancient tomb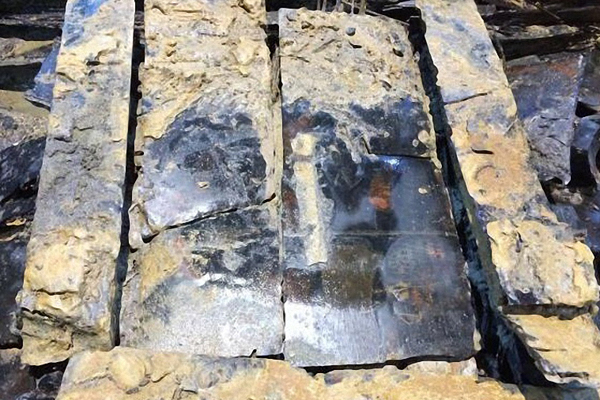 A polished bronze mirror unearthed from Haihunhou tomb was previously found bearing the earliest known image of Confucius. [Photo provided to China Daily]
An image of the Taoism god Dongwanggong (King of the East) has been found on a mirror unearthed from Emperor Liu He's tomb in Jiangxi.
The Jiangxi Provincial Institute of Cultural Relics and Archaeology said experts have confirmed this is the earliest physical representation of the ancient legend "King of the East meets with Queen of the West (Xiwangmu)", providing new clues for the study of Han Dynasty (206 BC-220) immortal culture.
Head of the archaeological team Yang Jun, said that the dressing mirror is composed of three parts; the body, the back and a cover. The back of the large mirror is wooden, almost a meter tall.
The images of the King of the East and Queen of the West are on the back of the mirror which is also decorated with phoenix patterns.
Yang said that the two gods were the most honored gods in the heavenly palace in Chinese folklore, symbolizing the ancient people's belief in the "dualism of yin and yang".
Since archaeologists began to excavate the tomb in 2011, more than 10,000 pieces of precious relics have been unearthed.
The Haihunhou tomb, the best-preserved cemetery from the Western Han Dynasty (206 BC-AD 24), belonged to Emperor Liu He.
The burial chamber, near Nanchang, the Jiangxi provincial capital, covers about 40,000 square meters and is one of the few imperial tombs that has not been looted. It contains eight small tombs and a burial site for chariot horses.