Chinese books highlighted at 24th Minsk International Book Fair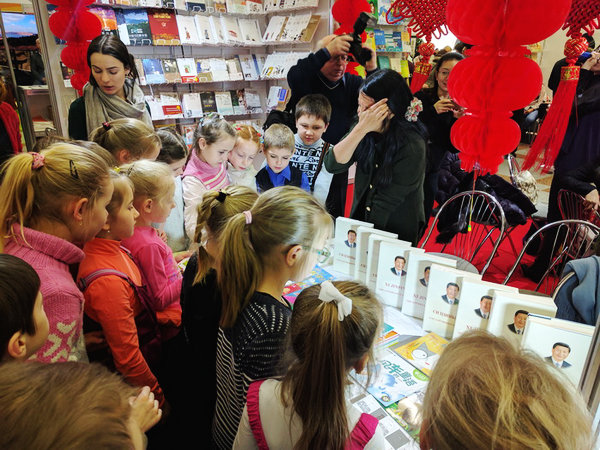 A group of children from Belarus look at Chinese books at the book fair, Minsk, Belarus, Feb 8, 2017. [Photo/Chinaculture.org]
The 24th Minsk International Book Fair was held in Minsk, Belarus, from Feb 8 to 12.
More than 100 publishers and delegates from 31 countries, including China, Russia, Germany, Iran and the United States attended.
Books on Chinese culture, Chinese contemporary literature and children books were displayed at the fair. Many Chinese publishers participated in the fair, including Beijing Publishing Group and Foreign Language Teaching and Research Press.
During the book fair, members of the Chinese delegation had discussions on cooperative publishing with a series of publishing houses and universities from Belarus.