Celebrating 45 years of China-Germany ties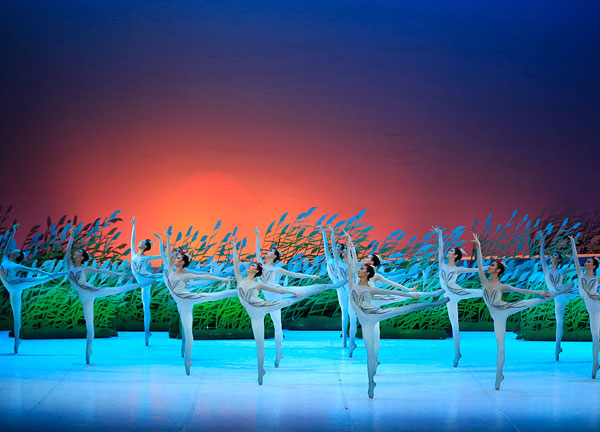 A scene from the National Ballet of China's grand show The Crane Calling. It's scheduled to be premiered overseas on July 11, 2017 in the Hamburg State Opera in Germany. [Photo/chinaheute45.org]
Germany's cultural events in China include the fifth German Film Festival in China, the Berlin Drama Festival held in Beijing and Shanghai in summer, and architecture and design shows.
In 2016, Premier Li Keqiang and German Chancellor Angela Merkel announced that the two countries will hold a variety of cultural events in 2017 to mark the 45th anniversary of the establishment of China-German diplomatic relations in 1972.
More information about the program of events is available at http://www.chinaheute45.org.