BBC documentary on Spring Festival eye-opener for West, tear-jerker for China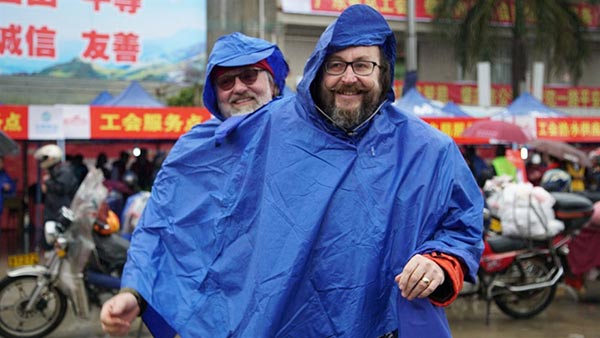 BBC hosts Si King and Dave Myers experience the travel home on bikes in the documentary. [Photo/Mtime]
Chinese New Year is a time when the modern and traditional are brought together to celebrate a tradition even older than the Great Wall of China.
It is a celebration many living outside China may have heard of, but may not truly know. With the help of the documentary masterminds at the BBC, the veil can finally be lifted.
BBC's documentary Chinese New Year: The Biggest Celebration on Earth, has gone viral on the Internet in China, attracting more than 68 million views on one of the country's major streaming website.
The China-UK co-production, released on Feb 29, 2016 for the Year of the Monkey, resurfaced once more this year, for its depth and the emotions it brings along.
The three-episode documentary, namely Migration, Reunion and Celebration, is an eye-opener for most audiences in the West, and a tear-jerker for those in China.