Home / Culture / Film and TV
'Beauty and the Beast' expected to hit big screen in March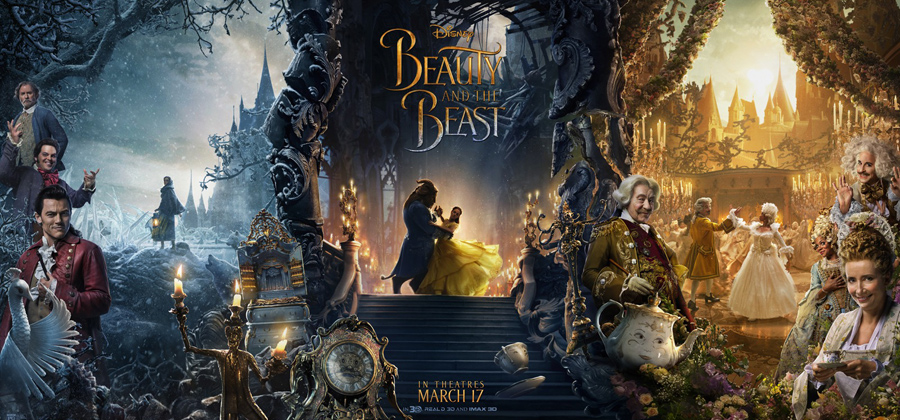 A panorama poster of the live-animation Beauty and the Beast. [Photo/Weibo.com]
Last year marked the 25th anniversary of the classic animation Beauty and the Beast. In honor of the classic, a Disney-made film of the same name is to hit the big screen on March 17, and is expected to be released on the Chinese mainland on the same date.
The blockbuster gathers popular performers, including Emma Watson, Dan Stevens, Luke Evans, Kevin Kline and Josh Gad.
In the film, Belle, played by Emma Watson, is taken prisoner by a fearsome Beast, performed by Dan Stevens, in his magical castle in exchange for the freedom of her father Maurice. Despite her fears, Belle learns to accept this and befriends many "things" in the castle. Little by little, she manages to look beyond the Beast's exterior to recognize the true heart and soul of the human Prince.
According to Emma Watson, she picked the character of Belle over Cinderella because she feltBeauty and the Beast was a better role model for women.
"There is this kind of outsider quality that Belle had, and the fact she had this really empowering defiance of what was expected of her. She manages to keep her integrity and have a completely independent point of view," Watson added.
Also, American pop singers Ariana Grande and John Legend will perform "Beauty and the Beast" as the title track for the upcoming live action-adaptation. The theme was originally performed by Canadian queen of pop Celine Dion and Peabo Bryson and is reputed as one of the most romantic songs in world music history.