Chinese musicians kick off Spanish tour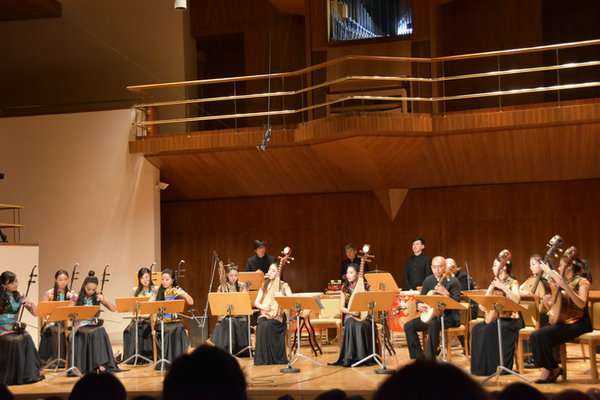 Chinese musicians perform at the concert "Listen to China", Madrid, Spain, Jan 13, 2017. [Photo/Chinaculture.org]
Chinese musicians have performed a New Year concert "Listen to China" in Madrid on the first leg of a tour in Spain on Jan 13.
China's Ambassador to Spain Lv Fan and about 100 Chinese and Spain officials, and their representatives attended the event.
Well-known Chinese musician Ma Jiuyue and his team gave traditional Chinese music a modern twist, including a series of Chinese folk songs rewritten by Ma.
He combined contemporary performance styles with traditional melodies, presenting the old music in a creative way.
The orchestra performed at the China Culture Center in Madrid on Jan 14 and is touring Barcelona, Valencia, Zaragoza and The Principality of Andorra until Jan 22.