Chen Baoguo says new series gave him chance to revisit Prague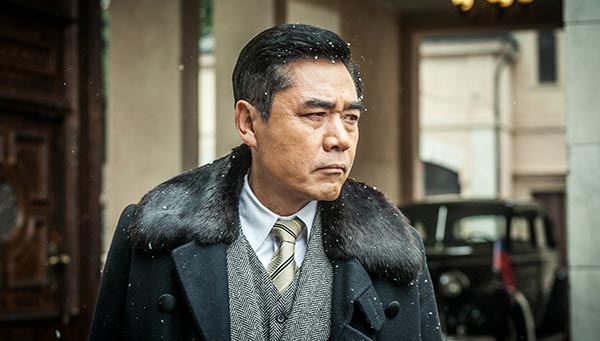 Chen Baoguo, an awards-winning actor, stars in the hit TV series The Last Visa, adaptd from Chinese diplomat Ho Feng-shan's heroic story. [Photo provided to China Daily]
One of the most well-known faces on China's small screen, Chen Baoguo recently said that his latest series, The Last Visa, gave him an opportunity to revisit Prague after 30 years.
The 46-episode series is based on the story of Ho Feng-shan, a Chinese diplomat in Austria in the late 1930s, who rescued thousands of Jews from the Holocaust by issuing them visas to leave Europe in defiance of his superiors.
Speaking about his experiences in Prague, Chen who stars as Lu Huaishan, the fictional Chinese vice consul to Vienna, in the series, says that as most of the old architecture in Austria was destroyed during World War II, the director took the crew to the Czech Republic to film the series.
Chen says that the filming reminded him of his first visit to Prague in the 1980s as a member of a Chinese movie delegation. He also added that to make the scenes more realistic he persuaded the director to borrow old costumes from a local studio in the city.
Zhang Jingjing, the actress who played the young diplomat's wife in the series, said that the director also used a former concentration camp as a set for the series.
Giving details at a promotional event in Beijing on Jan 12, she said: "When we walked into the place, the cold walls made us shiver."
Zhao Qing, a veteran actor included in the cast, said the series was a re-creation of history.
The series, which started its run on Beijing Satellite TV on Jan 1, is currently ranked eighth in the China's TV rankings.
Related: