New film festival in China screens nature films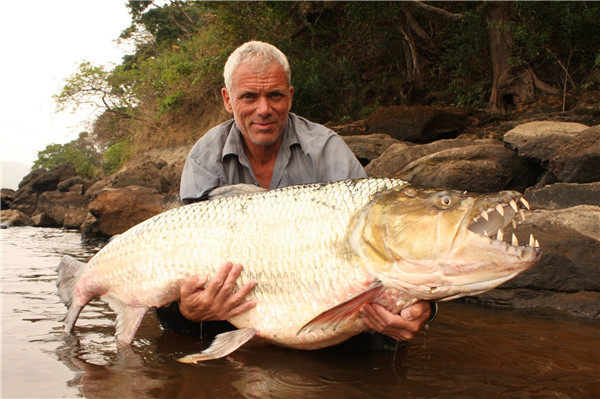 Earthland-Wildscreen Film Festival screens 15 Panda Award-winning or nominated documentaries and nature films, such as Hebrides-Islands on the Edge and River Monsters-Demon Fish. [Photo provided to China Daily]
Huang Zizhen saw a Global Forest Watch screenshot featuring the planet's forest cover, she felt sad that China's tree density appeared to be less than some of its neighboring countries.
So, aiming to raise public awareness about nature, Huang, a former multinational executive, switched to cinema.
After preparing for more than a year with a budget of almost 2 million yuan ($285,700), she recently introduced Earthland-Wildscreen Film Festival, a Chinese version of Britain's Wildscreen Festival, to moviegoers in Beijing and Shanghai.
The British festival, which was launched in Bristol in 1982, is a biennial event to celebrate the best storytellers on nature. The Panda Awards, its highest honors, are dubbed the "green Oscars".
Up to 15 Panda winners or nominated documentaries and films were screened in Beijing in October and in Shanghai in November-the most significant part of the Chinese event.
From Hidden Kingdoms: Under Open Skies and Leopards: 21st Century Cats to Flight of the Butterflies, most of the documentaries haven't been screened in Chinese theaters.
After every screening at the festival, experts from guokr.com, a popular Chinese social media site on science, held conversations with audience members on the film.