Bridging two cultures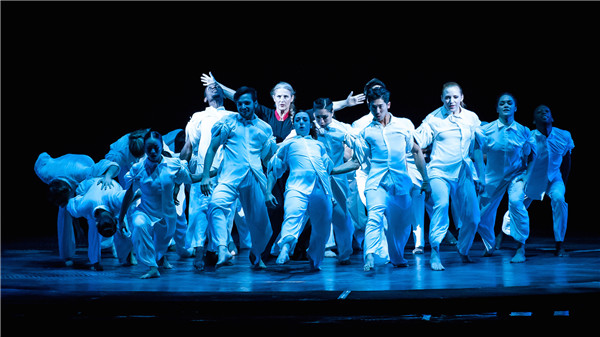 A troupe of 30 Chinese and American dancers present a theater production about the life of Pearl S. Buck. The dance drama will kick off its China tour next year. [Photo provided to China Daily]
A dance drama, based on a Chinese story but made with an international audience in mind can be seen by audiences on the mainland. Pearl-Spring, River, Moon, Flower and Night, based on the life of Pulitzer Prize-winning author Pearl S. Buck had its China premiere in Nanjing, Jiangsu province, on Nov 23 and will kick off its China tour next year.
The show had its world premiere from Aug 27-30, 2015 at the Lincoln Center for the Performing Arts in New York.It was staged in Montreal and Vancouver in Canada in June 2016 and later toured the United States, including Boston, Chicago and Los Angeles, which attracted over 126,000 people.
The theater production, which combines dance, film, music, multimedia and music, was the brainchild of Chinese producer Tang Xiaolei, American dancer-choreographer Daniel Ezralow. It's performed by a troupe of 30 Chinese and American dancers.
"This dance drama was created four years ago. We were thinking about producing a show with a Chinese story, but which could also be understood by an international audience," says Tang, whose company, Legend River Entertainment Co, Ltd, operates in Beijing and New York.