New stage for Chinese Opera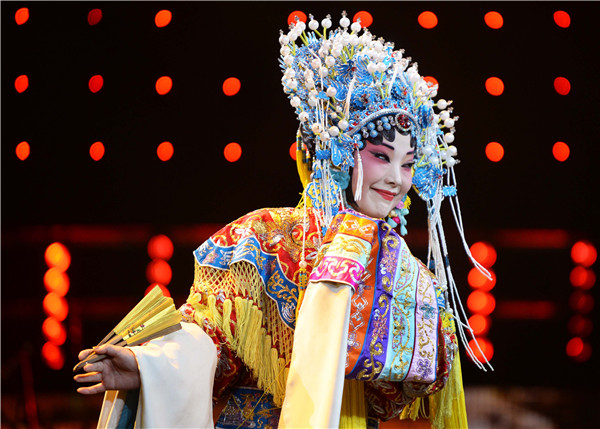 Ace of the Aces, Lingren, produced and aired by Shanxi Satellite TV Station, features top Chinese opera artists from around the country. WANG XIAOXI/CHINA DAILY
A traditional art form is finding more fans as Bai Yansheng's popular Ace of the Aces, Lingren on Shanxi Satellite TV Station prepares for its second season. Chen Nan reports.
Chinese TV producer, director and host Bai Yansheng has won rave reviews and awards for his TV programs over the years, which have been dedicated to introducing and promoting traditional Chinese operas.
But the series he is currently working on is his most precious project.
Titled Ace of the Aces, Lingren, the show, produced and aired by Shanxi Satellite TV Station, will start its second season in January 2017.
The first season premiered in May 2016.
In Chinese, lingren refers to an actor or actress. The show, which features top Chinese opera artists from around the country, is a competition spanning three months.
Traditional Chinese opera has over 200 genres, such as the well-known Peking, Kunqu operas and more localized types, such as Chuanju Opera from Sichuan province and Jinju Opera from Shanxi province.
"These ancient art forms offer us endless inspiration," says Bai, who is - as usual - producer, director and host.