Food-based film set to thrill Spring Festival audiences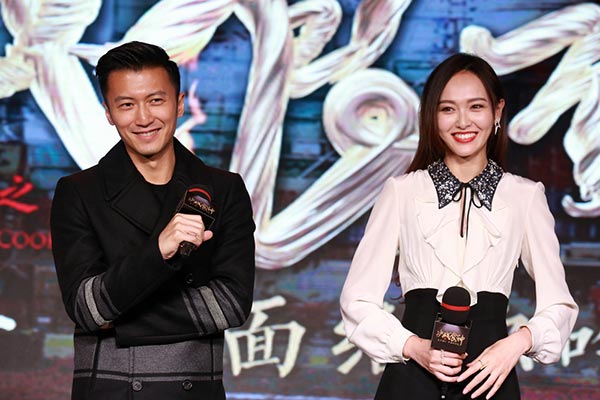 Actor Nicholas Tse and actress Tang Yan. [Photo provided to China Daily]
The first trailer of
Cook Up A Storm
, a forthcoming comedy starring comedian Ge You and Hong Kong singer-actor Nicholas Tse was recently released.
The feature, directed by Hong Kong veteran Yip Wai-man and penned by Manfred Wong, is set to open across China for the Spring Festival, which falls on Jan 28.
Somewhat similar to Stephen Chow's classic God of Cookery, the film is about a brilliant chef (played by Tse), who is forced to take part in a duel with an overseas-educated chef.
Tse, known for his cooking show Chef Nic, expected the film's theme and its release date to help the movie as food is a recurring theme during the Chinese New Year holiday, a weeklong celebration with lots family banquets.
He also said his experience in hosting the food program gave him another role in the film's production: He had to design dishes for the movie's characters, including foreign chefs from Italy and Indian.
But he clarified that the movie had no link with the program. "It's a brand-new story," he said.
Ge, who did not show up at the event to mark the trailer's release, said via a video that this was first time in his 30-year career he was starring in a movie tailored for the Spring Festival holiday.
He hoped that the food as well as the story would resonate with Chinese audiences during the holiday.
The cast also includes South Korean actor-singer Jung Yong-hwa, and actresses Tang Yan and Bai Bing.