On the cusp of performing art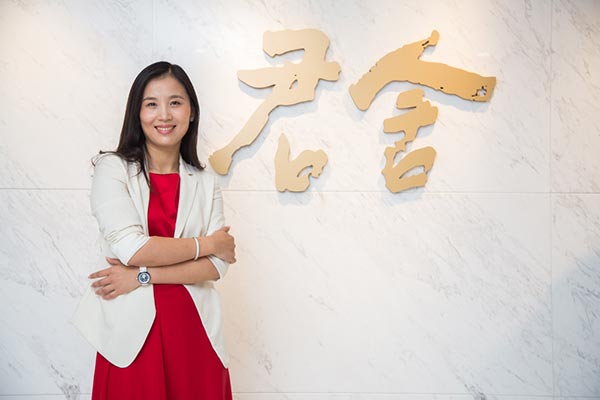 Zhong Lifang has built her entertainment business since 2010 and has been involved in both domestic and international theater productions. [Photo provided to China Daily]
Three years ago, when Zhong Lifang was in New York, she went to watch an "immersive" theater production Sleep No More, which was adapted from William Shakespeare's Macbeth.
It wasn't a conventional theater experience for her and other members of the audience as they followed the play's actors and actresses as they performed some scenes from the play through parts of a large building.
"You could follow them (the performers), give your feedback or just walk at your pace," recalls Zhong, who runs several entertainment companies in Beijing. "I was shy, and was noticed by an actor, who walked to me, kissed me on the forehead and then pushed me away."
Since then, Zhong, who produces films, TV programs and musicals in China, wanted to bring the concept home, given how open Chinese are to diverse theater experiences.
She proposed the idea to Randy Weiner, a producer of Sleep No More, and now her wish is coming true.
Weiner will premiere Peter Pan, his new "immersive" family-friendly show, in Beijing on Dec 10.
The renowned producer is also working with Zhong on another such production, The Little Prince, which is expected to be staged in Beijing next year.
Sitting in her office of Jetavana Entertainment, an investment company Zhong founded in Beijing in 2014 to produce cultural products such as films and TV shows, she says her ambition goes beyond the domestic market.
Her sights are set on the international market and that's why she chose adaptations of novels like Peter Pan and The Little Prince.