Yizhou draws visitors with Zhuang folk songs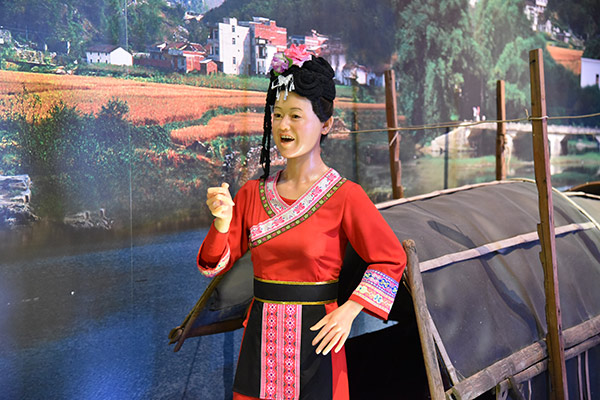 A life-size statue of Liu Sanjie, a legendary Zhuang female singer, at Yizhou museum of Hechi, Guangxi Zhuang autonomous region. [Photo provided to chinadaily.com.cn]
"Nothing but singing can express my deep love for my fellow man," goes the classic lyrics from the film Liu Sanjie, or Third Sister of the Liu Family.
Liu Sanjie, a legendary Zhuang female singer with the voice that no one could match, now brings not just enormous inspiration, but more opportunities to her fellow men.
For the people of Yizhou, a city in South China's Guangxi Zhuang autonomous region, the purported hometown of Liu Sanjie, singing is part of the lifestyle, an art form to express their feelings and thoughts.