Actress-director Xu Jinglei returns to big screen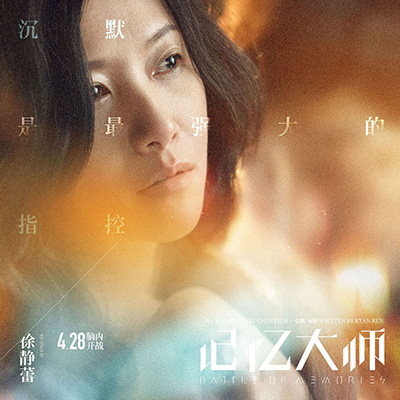 The promotional poster for Battle of Memories, starring Chinese actress Xu Jinglei. [Photo/Mtime]
42-year old Chinese actress and film director Xu Jinglei, who has been absent from the big screen for years, has staged a strong comeback via a movie called
Battle of Memories
.
Xu recalled her first impression on reading the script.
"I had been very busy with my own film projects. While I was asked to read this story, I was desperately busy dealing with several other scripts simultaneously. But as soon as I began reading it, I found the Battle of Memories is the best one I have ever read in years, so I felt very excited."
The $20-million movie tells the story of a famous novelist who tries to recover from a painful divorce by having parts of his memories wiped.
The novelist finds himself loaded with the memories of a serial killer when he tries to recover the ones he lost.
Veteran actor Huang Bo co-stars with Xu and acts as the novelist.
Battle of Memories is being lined up for release in Chinese cinemas in April.
Related:
Chinese fantasy film gets big dose of Hollywood sparkle