China today-a big surprise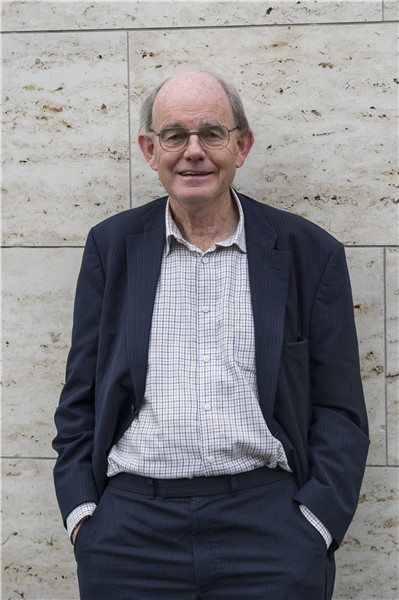 NICK J.B. MOORE. [Photo provided to China Daily]
Chris Mullin says encountering China for the first time changed his life.
The best-selling author and former UK government minister retraces visiting the then largely impoverished country midway through the "cultural revolution" (1966-76) in his new autobiography, Hinterland.
"It was one of the seminal events of my life really. It was absolutely my first experience of Asia and it kind of hooked me for life," he says.
Mullin, who was speaking over lunch in the restaurant of Barter Books, a huge secondhand bookshop, in Alnwick, Northumberland, says he did not foresee then China's emergence again as a major economic power.
"There was little sign of it as late as 1980, although there were some welcome signs of sensible economic development," he says.
His memoir, more thoughtful than some of his other writings without still ever taking himself too seriously, also takes in his political career, which saw him be the member of parliament for Sunderland in the northeast of England for 23 years as well as a minister in former British prime minister Tony Blair's government.
It also charts his writing career, which includes three novels, one of which, Year of the Fire Monkey, is about China and another, A Very British Coup, was turned into a BAFTA and Emmy award-winning TV drama shown in 30 countries.
His output also includes three volumes of diaries.
Mullin, who has an almost old-fashioned courteous and kindly manner, is also known for his high-profile campaigning role in securing the release of the so-called Birmingham Six, who were wrongly accused of the IRA pub bombings in the city in the 1970s.
His visits to China and his time as a young reporter covering the Vietnam War were formative experiences.
It was the summer of 1971 when he took leave from the Mirror Group Training Scheme, under which he was trained to be a journalist, to visit China.
The trip was organized by The Society for Anglo-Chinese Understanding. Of the party of 18, most were students of Chinese at either Oxford or Cambridge.
"We set off from Moscow on a Chinese train that played The East Is Red from a loudspeaker as the train pulled out of the station," he recalls.
"The dining car corresponded to which country you happened to be passing through-which I think is the case today. So going through Russia, the food was terrible-all cabbage soup and meatballs-and then when we got to China the food was wonderful and really first class."
He sold his story of the journey to the New York Times, but the China he encountered then was in stark contrast to that of today.
"China at that time was more or less closed to foreigners. The Nixon visit hadn't occurred at the time. It was still to come," he says.
"If you got onto a bus, because we did wander around on our own, people would stand up and offer you a seat. It was terribly embarrassing."
At the Peace Hotel in Shanghai he encountered a former US soldier who had been captured in the Korean War and had gone on to be an actor in China.