Romanian film festival tours Beijing, Shanghai and Xi'an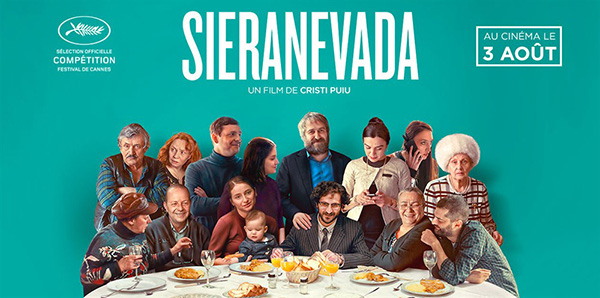 [Photo/Mtime]
The 2016 Romanian Film Festival in China, hosted jointly by the Film Bureau under the State Administration of Press, Publication, Radio, Film and Television and the Romanian National Film Center, opened in Beijing on Monday.
Organized by China Film Promotion International, Romanian Cultural Institute, Romanian company Cinemagix-Film Distribution, and the Romanian-Chinese House, the event will last through Nov 24 and then tour Shanghai and Xi'an.
A Romanian delegation of 22 members, including officials, directors and critics, attended the opening ceremony in Beijing.
During the festival, five Romanian films, including To Paris with the Identity Card directed by Serban Marinescu and Carmen directed by Doru Nitescu, will be shown to Chinese audience.
The selected films, which fall into a variety of themes and genres, represent the highest standards of Romanian films, according to the festival organizer.
For example, Sieranevada by director Cristi Puiu, was shortlisted for the Palme d'Or Award at the 2016 Cannes Film Festival and is selected as the Romanian entry for the best foreign language film at the 2017 Academy Awards.
In a memorandum of understanding signed in 2014 between Romanian Film Center and the Chinese State Administration for the Media, Radio and Television, with the support of Romanian-Chinese House, the two nations agreed to organize film festivals in both countries to boost cultural exchanges.
The Chinese Film Days was held in Romania in 2014, as one of the events to celebrate the 65th anniversary of the establishment of diplomatic relations between the two countries. Chinese movie stars Jackie Chan and Zhang Ziyi attended the opening ceremony. Several Chinese films, such as Chinese Zodiac (2012) and Beijing Love Story (2014), were shown to Romanian audiences.