Luedi Kong gives Monkey King epic the German treatment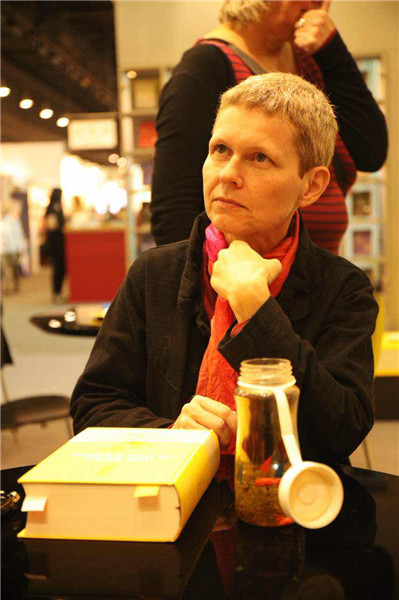 Eva Luedi Kong has launched her German version of Journey to the West. The book also features illustrations restored by Zhang Xiaofeng, a professor of woodcut paintings at the China Academy of Art in Hangzhou. YANG FAN/CHINA DAILY
Switzerland-born Eva Luedi Kong appeared with a glass bottle of Chinese wolfberry tea at her book launch at the Frankfurt Book Fair in late October.
The first to render the complete text of Chinese literary classic Journey to the West into German, Luedi Kong has just completed her journey of bringing the Monkey King to a wider audience in the West, in an adventure spanning 16 years.
"The book is a wonderful example and ambassador of Chinese culture," she says.
"This is because besides tai chi exponents and believers in traditional Chinese medicine, there are not many people in the German-speaking world who know anything about the novel."
Designer Remo Albanesi was one of those who bought a copy of the book shortly after the launch.
Albanesi says he has a relative who is of Chinese descent and so he is interested in learning about Chinese classics.
"Many young people here know about the Dragon Ball, but nothing about this novel," he says, referring to the Japanese cartoon inspired by Sun Wukong, or the Monkey King.