Chinese pi pa performer Shao Rong creates new music in Japan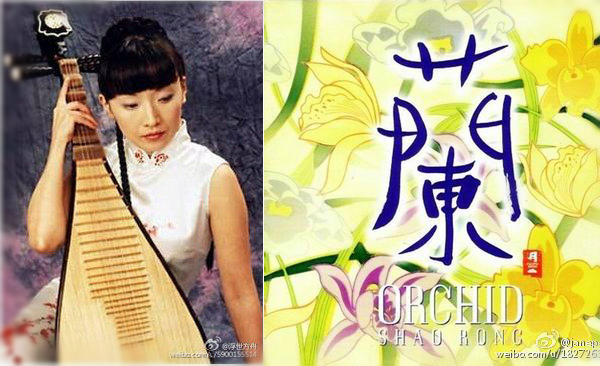 Shao Rong and her first album Orchid. [Photo/Sina Weibo]
Acclaimed Chinese pi pa (a four-stringed plucked musical instrument) performer Shao Rong has brought the traditional Chinese instrument to Japan, where she has created a new form of music.
"The thick strings thrummed like fast rain, the fine strings tinkled like murmurs. When the plucking mingled, it sounded like beads of all shapes falling onto a jade plate," said Bai Juyi, Chinese poet from the Tang Dynasty (618-907), of the sound of the pi pa in his poem Pi Pa Xing (Song of a Pi Pa Player).
As a traditional Chinese musical instrument, pi pa expresses a whole range of emotions in music.
Some songs are strong with fast and thrilling beats, for example, Shi Mian Mai Fu (十面埋伏), a traditional Chinese song featuring Xiang Yu, a famous warlord from the late Qin Dynasty (221-206BC), being cornered in his last battle; while others are poetic and slow, say, Chun Jiang Hua Yue Ye (春江花月夜), a gentle song expressing the beauty of a silent spring night with a shining moon and blooming flowers. Pi pa is adept at expressing the two contrasting emotions with its four strings.
Shao Rong brought pi pa music to new audiences by combining it with flute, er hu (a Chinese two-stringed bowed musical instrument) and chi ba (a traditional Chinese musical instrument introduced to Japan in the Tang Dynasty) and even piano.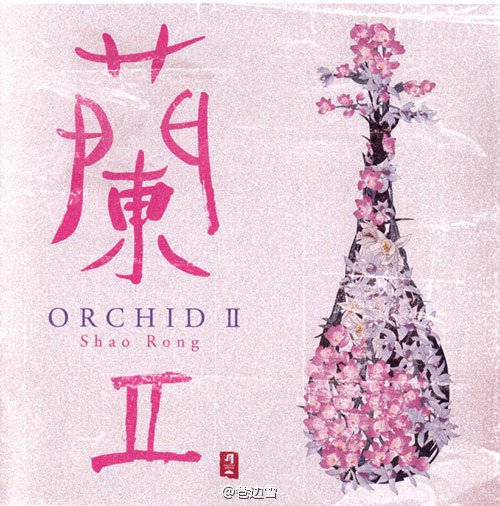 Cover of Shao's second album Orchid II. [Photo/Sina Weibo]
Her elegant combinations of traditional Chinese and Japanese music express the beauty of subtle emotions rooted in the cultures of both nations.
Pi pa in China is mainly used to play the melody, while in Japan it often serves as the accompaniment in vocal music.
Shao also attempted to sing while playing the instrument, creating two distinctive songs asides from eight melodies in her 2003 album Orchid II.
In Dreaming, Shao used contemporary Chinese poet Shu Ting's poems in the lyrics. The female poet's feminine and romantic words were beautifully enhanced by the four strings and her soft voice.
Another song, Milky Way, also performed with lyrics, described an old Chinese fairy tale: the romance between Niu Lang, represented by the star Altair, and Zhi Nv, represented by the star Vega.
Born in Shanghai, Shao began learning pi pa at the age of ten. After college, she went to Japan to perform as a musician.