Han Meilin displays his art works in Venice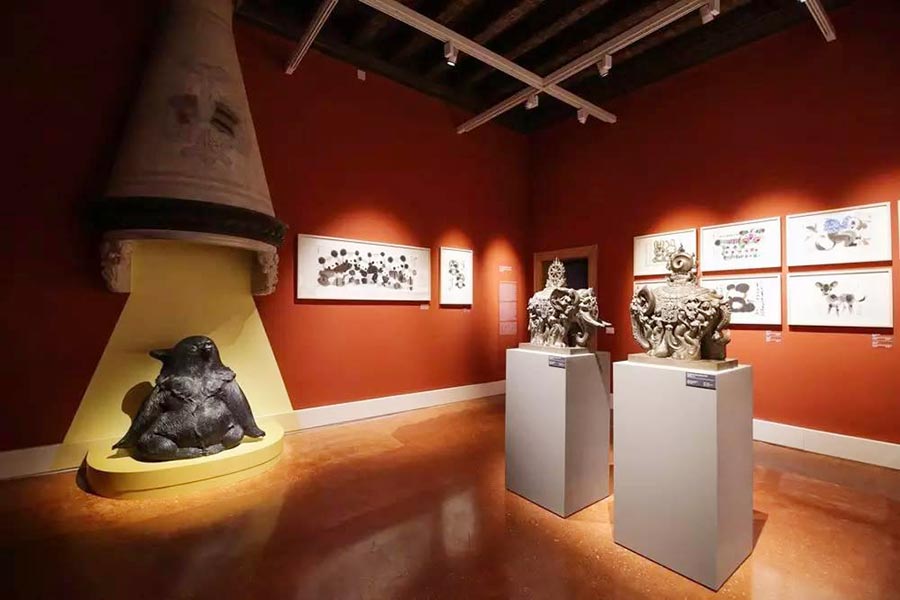 The World of Han Meilin in Venice exhibition displays some 200 paintings, sculptures, installations and designs of artist Han Meilin. [Photo provided to China Daily]
To celebrate his 80th birthday that falls on Dec 26, Chinese artist Han Meilin, who is mostly famous for his designs of Fu Wa mascots for the 2008 Beijing Olympics, is holding a solo exhibition at the Venice International University in Italy.
Titled The World of Han Meilin in Venice, the exhibition opened on Thursday displays some 200 paintings, sculptures, installations and designs, revealing the diversity of Han's career throughout several decades. It runs through Feb 28 and is free for public viewing.
Highlight exhibits include Han's iconic works portraying animals, whose images are inspired by ancient Chinese bronze wares. His other works show his longtime studies of Chinese cultural traditions, such as ancient characters and folk arts and crafts.