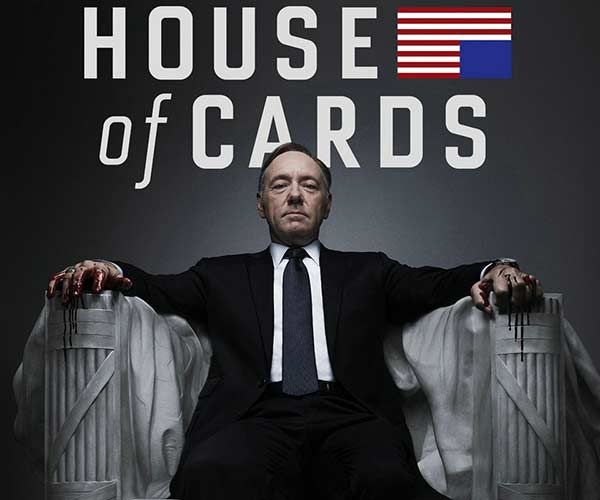 Poster of House of Cards. [Photo from web]
"For example, a figure that is found to have 200 million yuan ($30 million) in cash at home — based on reality — will appear in the shows," Fan said.
To vividly and accurately reflect judicial bodies' anti-corruption work, Zhou Meisen said he visited prosecuting authorities and prisons to conduct interviews. He also had discussions with prosecutors and corrupt officials serving prison sentences.
He applauded the firm steps taken to fight graft, saying this inspired him to join the production team for the series.
Xinhua News Agency reported in September that President Xi Jinping mentioned House of Cards during a speech in Seattle, saying that China's fight against corruption is based on both the government and people's desire to fight graft, and is not a struggle for power, as depicted in the US series.
Wang Qishan, head of the Communist Party of China Central Commission for Discipline Inspection, the country's top disciplinary watchdog, has recommended the US series to disciplinary officers many times, Phoenix Weekly reported in December 2013.
Chinese writer Zhang Ping said: "Many TV series are either based on arguments among families, or are science fiction shows. We're eager to see a new series on corruption after such a long time."
From January 2015 to March this year, applications to produce seven TV series about anti-corruption measures were filed with the State Administration of Press, Publication, Radio, Film and Television.
Li Jingshen, director of the authority, said it is required to produce at least two films and up to three TV series on the anti-graft fight each year.