Confucius family tree to include more descendants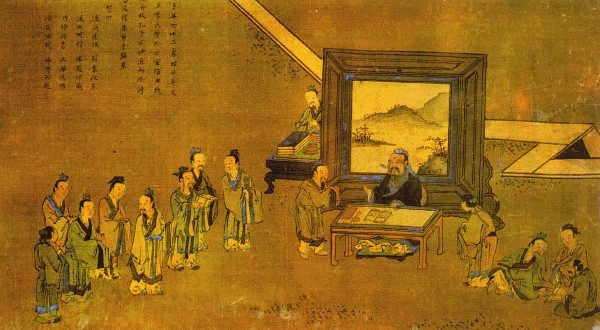 A painting shows the scene of Kongzi teaching his students. [File photo]
More descendants of Chinese philosopher Confucius will have a chance to be recorded in the thinker's genealogical record books, believed to be the world's largest.
Kong Deyong, a 77th-generation descendant of the revered Chinese philosopher, and chief compiler of the family tree, said on Sunday that compilers have started updating the records in Qufu, Shandong Province, and descendants may inquire and register at any time.
"At least an additional 600,000 descendants of Confucius will be included," he said, adding that the latest revision also represents a change to an old rule that the books may only be revised every 30 or 60 years.
The new additions are mainly ethnic minority members, women and people living overseas who are blood descendants of Confucius whose names had not been included in the family tree.
"The lives and stories of renowned descendants will be included in the records to educate the younger generation," he said.
The original paper collection of the records contains 43,000 pages. It includes all 83 generations of Confucius's descendants -- more than two million people. It is believed to be the largest family tree in the world.
Kong said a digital database of the family tree is being built to ensure the records stay up-to-date.
Confucius, born in 551 B.C. in Qufu in eastern China's Shandong Province, was a great teacher and thinker whose theories have been a dominant ideology in China for more than 2,000 years.