Mystery man reshapes Lady of the Dynasty film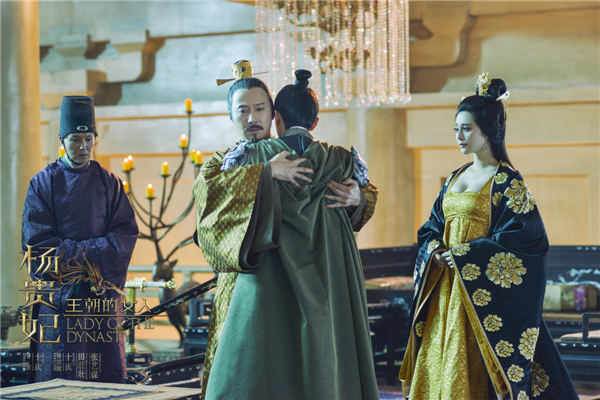 The movie stars such A-listers as Fan Bingbing(right) and Leon Lai Ming (left).
The idea for the film came in 2009 from a British scriptwriter fascinated with one of ancient China's notorious episodes, in which an emperor's infatuation with his son's wife brought ruin to the nation during the most prosperous period of the Tang Dynasty (AD 618-907).
South Korean filmmaker Kwak Jae-young-hailed as the "godfather of coming-of-age romance"-was brought on as the director. Japanese actor Oguri Shun and Hollywood star John Lone (The Last Emperor) joined the cast to give the film international appeal.
Kwak was soon fired, and the foreign actors were axed.
Liu says Kwak was "arrogant" and "distorted" history.
He cites as an example the director's insistence on including a mahjong scene, even though the game wasn't invented for another 800 years.
Over 40 million yuan was wasted.
Enter Shi, an old friend of Liu.
"I love the dynamics, openness and self-confidence the Tang Dynasty represents," Shi says.
"People of diverse faiths and ethnicities harmoniously coexisted in China over a thousand years ago."
But the buzz surrounding the film has failed to translate into sales.
Its box office has fallen nearly daily since its July 30 debut. It has only grossed 100 million yuan to date.