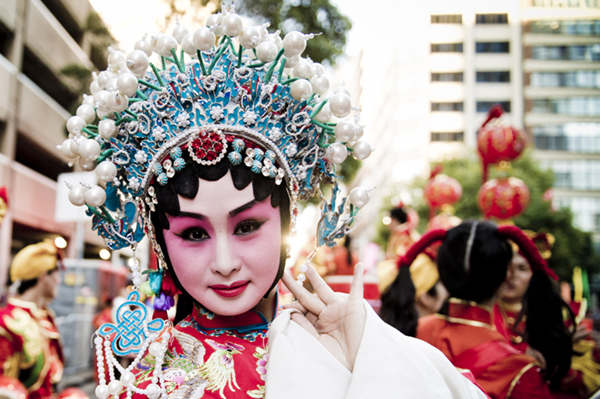 Portrait of Chinese New Year 2014 [Photo/Australiaplus.com]
Sydney -- Officials said about 100,000 people lined the streets to watch the year of the horse parade, which started at Town Hall and weaved its way through Chinatown before finishing with fireworks at Cockle Bay.
Rocking horses, jockeys and a giant Trojan horse paraded down the city's George Street to the tune of Daryl Braithwaite's classic, Horses.
Quang Dang, who was at the event with his five-year-old son, said he was hopeful the new year would bring luck to his family.
"In our culture the horse is something that goes very fast so we hope everything can pick up from last year," he said.
China's ambassador to Australia, Ma Zhaoxu, said the event was important for Australia and China, who are enjoying a "growing" relationship.
"We have numerous common grounds but we (also) have differences," he told reporters.
"What we should do is to enhance our common grounds (and) to handle all those differences properly for the benefit of people both Australia and China."
More than 50,000 Chinese people living in Melbourne began celebrating the year of the horse on Thursday, with crowds lining the banks of the Yarra River for a fireworks display.