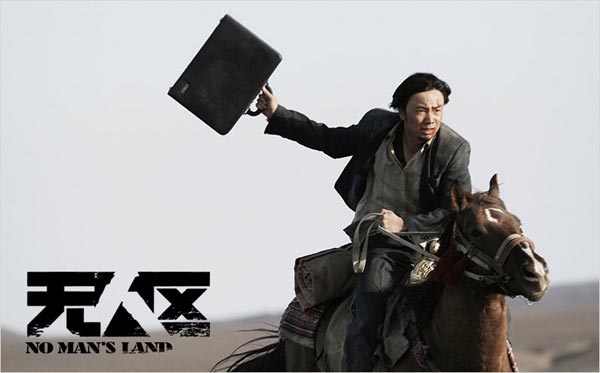 Actor Xu Zheng is seen in a scene in director Ning Hao's film "No Man's Land". The film has been shortlisted for the Golden Bear award at the 2014 Berlin International Film Festival. [Photo/Agencies]
Ning Hao
's thriller "No Man's Land" and two other Chinese films have been shortlisted for the Golden Bear award at the 2014 Berlin International Film Festival, organizers have announced.
The film, together with "Black Coal, Thin Ice" by Diao Yinan, and "Blind Massage" by Lou Ye will be competing against 17 other candidates for the Berlinale's top prize.
"No Man's Land" traces a lawyer's journey to the remote corners of Xinjiang to fight a case involving rare birds. He then finds himself amidst an assortment of strange and intriguing company on his arduous way back through the Gobi desert.
"Black Coal, Thin Ice" is a crime thriller about a series of murders all connected to the same woman.
"Blind Massage" is based on the original work of novelist Bi Feiyu about blind massage.
The 64th Berlin International Film Festival runs from February 6 to 16.
Related:
Berlin Film Festival unveils full Competition lineup
'American Hustle,' 'Gravity' lead Oscar nominations