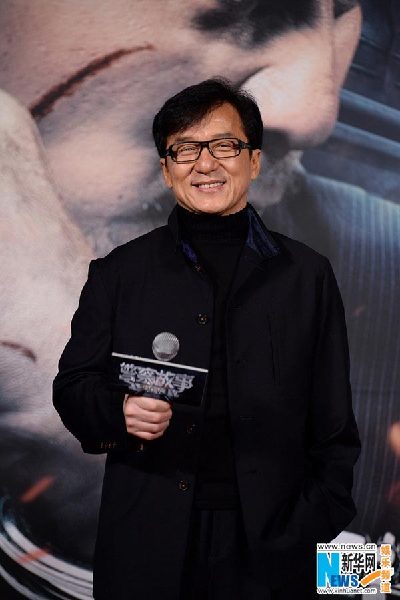 Cast member Jackie Chan attends a news conference for their upcoming movie "Police Story 2013" in Beijing on December 8, 2013. The film is to be screened on Dec 24, 2013. [Photo/news.cn/ent]
BEIJING -- "Police Story 2013," a new action thriller from Jackie Chan, ruled China's box offices in the past week, grossing nearly 288 million yuan (47.29 million US dollars) in the six days since it hit screens on Dec 24, according to a film industry weekly.
The movie was shown on about 219,800 screens, with 7.11 million admissions during the period, China Film News reported on Tuesday.
"Personal Tailor," the latest comedy from popular director Feng Xiaogang, which had ranked first in the previous week, was second on the charts for Dec 23-29, taking in 220 million yuan.
"Firestorm," a Hong Kong action film, came in third, taking in 33.5 million yuan during the week.