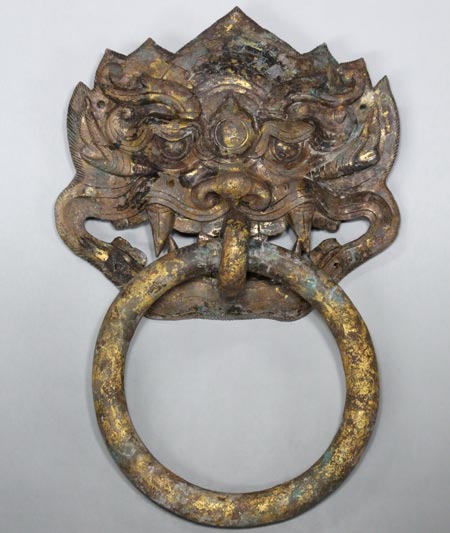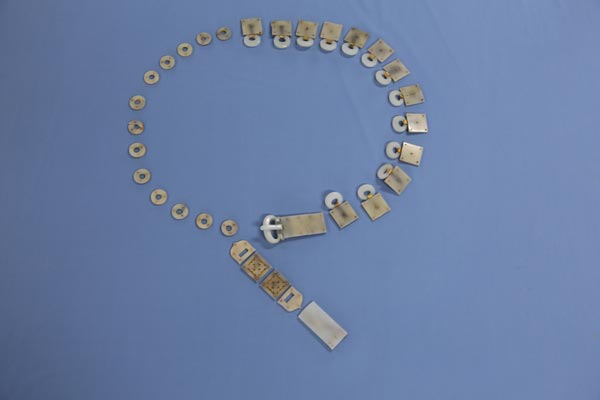 Valuable relics found in the emperor's burial site include four lion-shaped door-knockers and a 13-ring jade belt decorated with gold.
One of the worst and most spendthrift tyrants in Chinese history has been found buried in a shabby tomb in Yangzhou, East China's Jiangsu province, by China's top archaeologists.
The tomb was unearthed in Xihu township of Hanjiang district in April this year and this month, archaeologists confirmed that it belonged to Yang Guang, the second and final emperor of the short-lived Sui Dynasty (AD 581-618).
Emperor Yang Guang (AD 569-618) reigned over the country for about 14 years. Historical books state that he was an elegant and clever man. But Chinese historians generally agree that his tyranny brought about the demise of the Sui Dynasty.
Despite Yang's tyranny, he also completed several great construction projects during his reign, including the Grand Canal and the reconstruction of some parts of the Great Wall. He also officially established the imperial examination, a civil service examination system to select talent to serve the government in imperial China. The system lasted for about 1,300 years.
The once elegant emperor, who left behind more than 40 poems, now has only two teeth left as he sits in his final resting place, a square-shaped catacomb made of bricks.
Identification of the two teeth also shows that their owner should be about 50 years old, which was Yang's age when he was killed in a rebellion.
The catacomb is only 24.48 meters long, 8.22 meters wide and 2.76 meters high. It consists of a main hall, two rooms to the east and west, and two corridors leading to the hall and the main entrance.
To the southeast of Yang's catacomb lies his wife's tomb, which has a similar structure. Empress Xiao's tomb is 12.64 meters long, 5.9 meters wide and 1.6 meters high. Compared with Yang's, her skeleton is much better preserved.
Experts from Nanjing University identified the skeletal remains found in the tomb and said they are from a person about 56 years old and 1.5 meters tall. This conforms to descriptions of Empress Xiao in Chinese history books.
Wang Wei, director of the institute of archaeology under the Chinese Academy of Social Sciences, says the text inscribed on a tablet found in Yang's tomb is the key piece of evidence that proves the owners' identities.
"By using the most advanced 3-D scanning identification technology in China, we retrieved some parts of the text, which described the title and the life of Yang," Wang says.