Tall tales tell kids all about history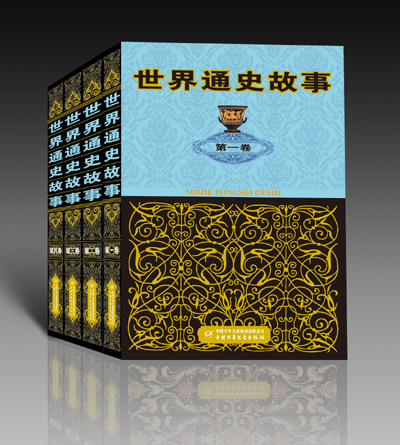 The newly released Comprehensive World's History in Stories series for young readers is the first of its kind written from a Chinese perspective.
Its publisher, China Children's Press and Publication Group, intends for the book to provide kids with an international outlook and build up their knowledge base of world culture.
"We didn't have these kinds of books before, as the school education system was more focused on Chinese history than the world's," says historian Yu Pei, from the Chinese Academy of Social Sciences.
"It's important the young generation has a better sense of how the world was formed", says Yu, especially since Chinese culture is becoming global.
The publisher's Comprehensive Chinese History in Stories series has been reprinted four times and sold more than 30,000 sets since being released in 2011.
"For a series with 2 million words in total, its sales numbers surprised us," says Liu Qiao, an editor with the publisher.
Both series are in four volumes and attract young readers by presenting history in story form.
The new series comprises university professors and historians writing 460 "factual but interesting" stories about how the world evolved from prehistoric times to the new millennium.
"It was not a simple task," says Duan Qizeng, one of the authors.
"Unlike writing fictional stories or academic theses, these stories for kids require a balance between a highly descriptive style and accurate historical facts. We can't make up the characters, the time, the location and the events."
Zhao Hengfeng, deputy manager of the publisher, says it took six years to complete the series and there were lots of stories that failed to make the grade.
"We insisted the stories should revolve around people, telling history through its makers," Zhao says.
As for disagreements about the version of events, Chinese experts have had the final word and Zhao is proud of this Chinese perspective.
Historian Yu says, "I find the book innovative because it connects China and the world, and offers history based on our own academic achievements, rather than borrowed theories."
meijia@chinadaily.com.cn