Hidden gems of history
Want to travel off the beaten track to heritage sites? If you think of Peru but not Machu Picchu, Cambodia but not Angkor Wat, India but not the Golden Triangle, here are some choices for you. Esha Chhabra reports.
A visit to well-known ancient sites like Machu Picchu in Peru often tops travelers' to-do lists. But unlike the serene journey to a pristine historic structure that you imagine, the real trip there often involves streets clogged with taxis, admission tickets with prices that will give you sticker shock and, once you're at the site itself, a thicket of camera-wielding tourists.
For every well-known site that draws hordes of visitors, there's another that is equally significant but often overlooked. Below are some of these hidden gems, drawn from the sites being restored by the Global Heritage Fund, a nonprofit organization based in Palo Alto, California, which works to preserve crumbling, looted, dismantled structures. Though these sites are not as well maintained as their better-known counterparts, they are worthy alternatives, having weathered centuries away from the spotlight.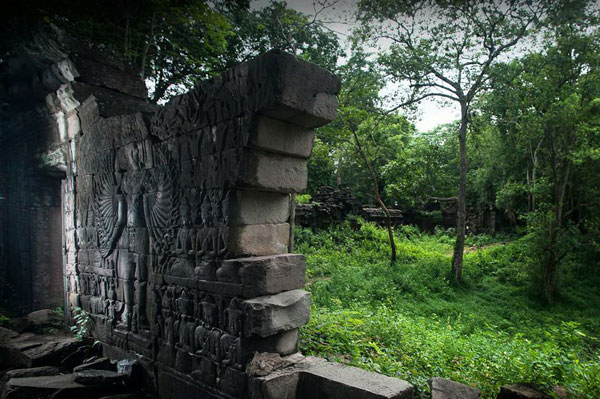 Banteay Chhmar in Cambodia has endured for more than 800 years without significant upkeep.
Banteay Chhmar, Cambodia
Like Angkor Wat, Banteay Chhmar was commissioned by a 12th-century Khmer king. Surrounded by a moat and reservoir dotted with lotus flowers, the temple is a relic of the structures built in the great Angkorian Period, between the 9th and 15th centuries, during the height of the Khmer Empire. Unlike Angkor Wat, which underwent significant restoration starting in the late 1980s, Banteay Chhmar, about 160 kilometers northwest, has endured for more than 800 years without significant upkeep. Looted in the 1990s, part of the site has lost its original artifacts and structure, but the reliefs that remain, as well as a temple tower with a large face carved into the top, are reason enough to visit.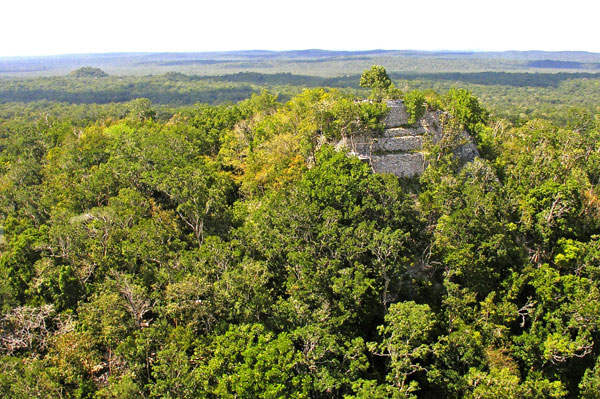 The ruins of several pre-classic Mayan cities, including El Mirador, are hidden in the dense rain forest of northern Guatemala.
El Mirador, Guatemala
Traveling to El Mirador, tucked away in the Maya Biosphere Reserve of northern Guatemala, is an adventure. You must make a trek through dense rain forest for several days or pay up for a helicopter. Either way, the journey is worth it. The area contains the ruins of several pre-classic Mayan cities, including El Mirador, thought to be the largest. Among the remains is a towering structure called La Danta, a 70-meter-tall pyramid that is the most massive in the world. The structure is heavily subsumed by forest — which has not been cleared because it acts as a shield from the sun — but its summit has a sweeping view of the area.