Tourism's double-edged sword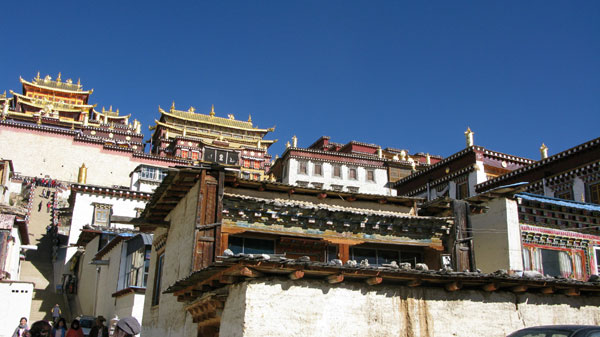 Songzalin Monastery in Shangri-La county is known as "Little Potala" among tourists, after the Potala Palace in Tibet autonomous region. Photos by Nicole Sy / for China Daily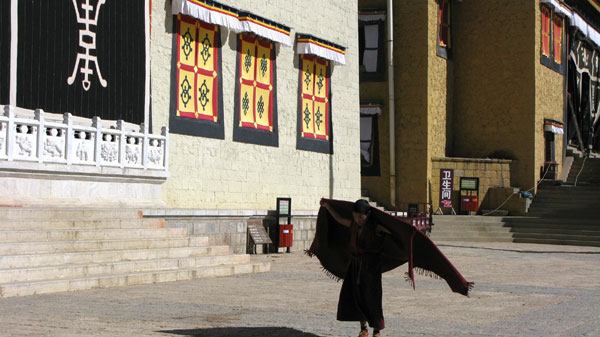 Young monks cultivate themselves according to Buddhist doctrine at Songzalin Monastery.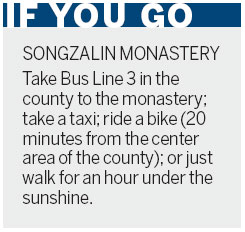 While the tourism boom has brought progress to Shangri-La, locals are also feeling the negative winds of change. Nicole Sy visits the hotspot to find out more.
In 2002, a small county in Southwest China scored a victory for tourism when the government approved its name to be changed from Zhongdian to Shangri-La county, inspired by the 1933 James Hilton novel, Lost Horizon. According to Hilton, Shangri-La is where humans and nature co-exist peacefully and religions intermingle. "Shangri-La" originates from the Tibetan word, shambhalla, which means "the sun and moon in your heart".
Located in Diqing Tibet autonomous prefecture of Yunnan province, Shangri-La, or Xianggelila in Chinese, is generally accepted as a marketing ploy that follows on the coattails of the tourism success of its neighboring city, Lijiang.
During his time in Shangri-La in 2002, Australian National University scholar and founding chair of the Eastern Tibet Training Institute, Ben Hillman, met officials at the Tourism Bureau and Poverty Alleviation Office.
"For government officials in Shangri-La, tourism and poverty relief are virtually synonymous," he says.
In 1999, construction was completed on Diqing Shangri-La Airport, making it one of the largest airports in Yunnan province. It caters only to domestic flights and connects to such cities as Beijing, Guangzhou, Kunming and Shenzhen.
More impressive is the scheduled Dali-Shangri-La railway. Once completed, it will link Shangri-La with the two other major tourist destinations in Yunnan, Dali and Lijiang. The huge project has a reported investment of 9.2 billion yuan ($1.48 billion) and is expected to open in 2015.