Smile, be happy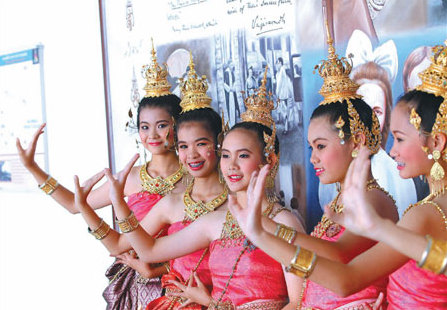 Thailand is expected to attract an increasing number of Chinese tourists in the foreseeable future now that the Chinese comedy Lost in Thailand, shot on location in Chiang Mai, has become a blockbuster hit. Photos by Zou Hong / China Daily
Thailand is often called the "land of smiles", not only because of its natural beauty and historical riches, but also because of its friendly people and fascinating culture. Smiling is so ubiquitous here, it is practically contagious. According to some medical experts, smiling relieves stress and boosts the immune system.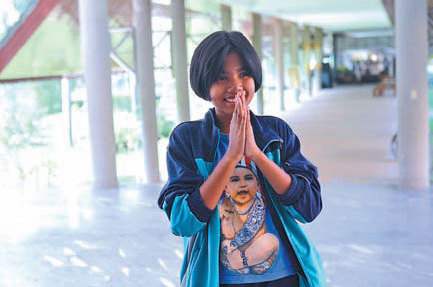 Chaniga Tuamjun, 12, takes a break at a botanic garden in Ayutthaya, the former capital of Thailand.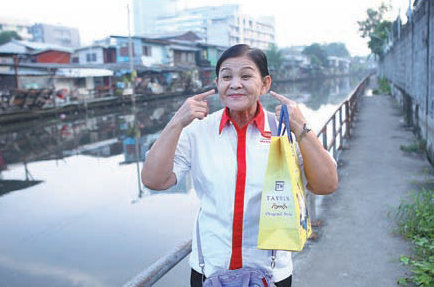 A woman makes faces as she strolls through Bangkok, the capital of the ancient kingdom.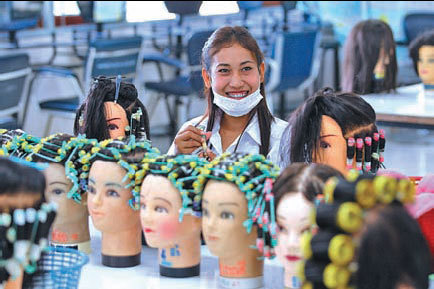 Natnicha Klinbunga, 31, studies hairdressing at a vocational training center in Chon Buri.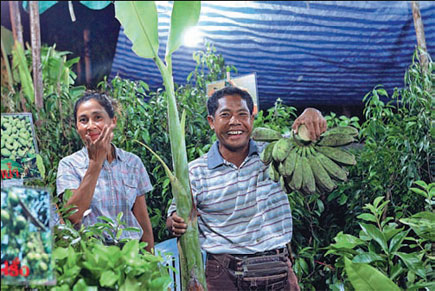 Chatree Plikkamsook (right), 43, sells bananas at a night market in Chiang Mai.

The Prince Royal's College, a private Christian school, serves the education needs of students from kindergarten to 12th grade in Chiang Mai.