Hunan court jails Taiwan resident for subversion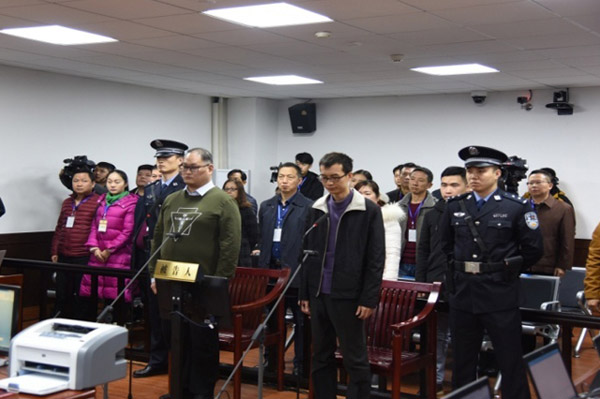 Lee Ming-che and Peng Yuhua at the court. [Photo from Weibo account of Yueyang Intermediate People's Court]
A court in Central China has sentenced Taiwan resident Lee Ming-che to five years in prison for inciting subversion of State power.
Lee, 42, was prosecuted alongside Chinese mainland resident Peng Yuhua, 38, who received a sentence of seven years for the same offense.
Both have been deprived of their political rights for two years, according to a ruling by Yueyang Intermediate People's Court in Hunan province.
The pair had formed an illegal organization with the ultimate goal to overthrow the Chinese government and its political system, seriously threatening national security and social stability, the court said.
Lee and Peng both told the court they would not appeal the verdict.
About 30 people including legislators, political advisers, journalists and the defendants' families attended Tuesday's proceedings.
Footage of the verdict being read in court was released by the court via Sina Weibo.