Eye tracker helps paralyzed PhD student use WeChat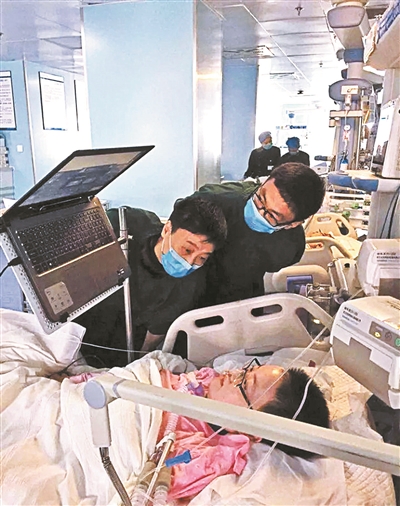 Lou Tao, 29, a doctoral student at Peking University, uses an eye tracker to chat with family and friends on WeChat. [Photo from web]
A top student left paralyzed by motor neuron disease has received an eye tracker that enables her to chat with family and friends on WeChat.
Lou Tao, 29, a doctoral student at Peking University, lost the ability to talk or move last year due to Lou Gehrig's disease, also known as amyotrophic lateral sclerosis, or ALS, which attacks cells that control the muscles.
To help her communicate, an specialist care center in Shanghai gave her an eye tracker on Oct 19 that allows her to type by moving her eyes.
Shortly after, Lou sent her first WeChat message in more than six months to her classmates.
"She can share her ideas with the outside world using the eye tracker, which will benefit her mental recovery," a member of staff at the care center told Beijing Youth Daily.
Lou started studying for a doctorate in ancient Egyptian history in 2015. Later that year, she was diagnosed with ALS, and within 12 months she was paralyzed and had to rely on her parents to eat and drink.
She is being treated in an intensive care unit at Wuhan Hanyang Hospital in Hubei province. On Oct 9, Lou and her family agreed to donate her body to medical science after her death.