Moutai college opens to train professionals for distilleries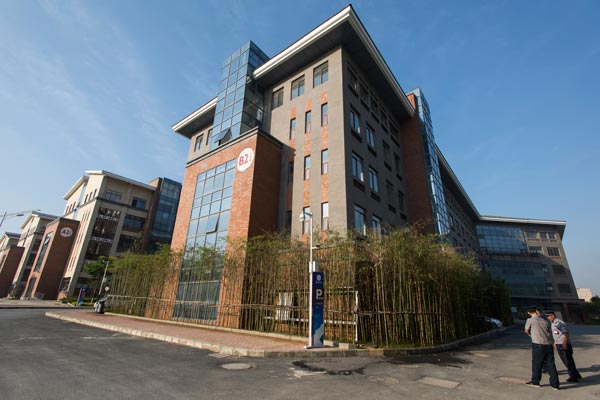 A corner of Moutai University in Renhuai in southwestern China's Guizhou province. [Photo by Chen Yong/For China Daily]
GUIYANG -- A college sponsored by China's top liquor brand Kweichow Moutai has opened to its first 600 students in Renhuai city in Southwest China's Guizhou province.
Moutai University, as referred to by its official website www.mtxy.cn:8000, offers five majors, including distilling, wine-making, food quality and safety, and marketing.
Currently, the college has nearly 170 teachers. It has also invited academicians as guest professors and senior professionals from Moutai Group to serve as instructors.
Kweichow Moutai, a distilled Chinese liquor produced in Guizhou, is considered the country's national liquor and is often served on official occasions such as state banquets, not to mention many dinner tables throughout the nation.
Moutai Group started building the school, which covers an area of 72 hectares, in 2012 with a total investment of 1.88 billion yuan (288 million US dollars).
China's Ministry of Education approved its establishment in May.
Yuan Renguo, chairman of Kweichow Moutai Group, said that the company would continue supporting the college and train more professionals in the industry.

Editor's picks