School for dogs helps them fit into society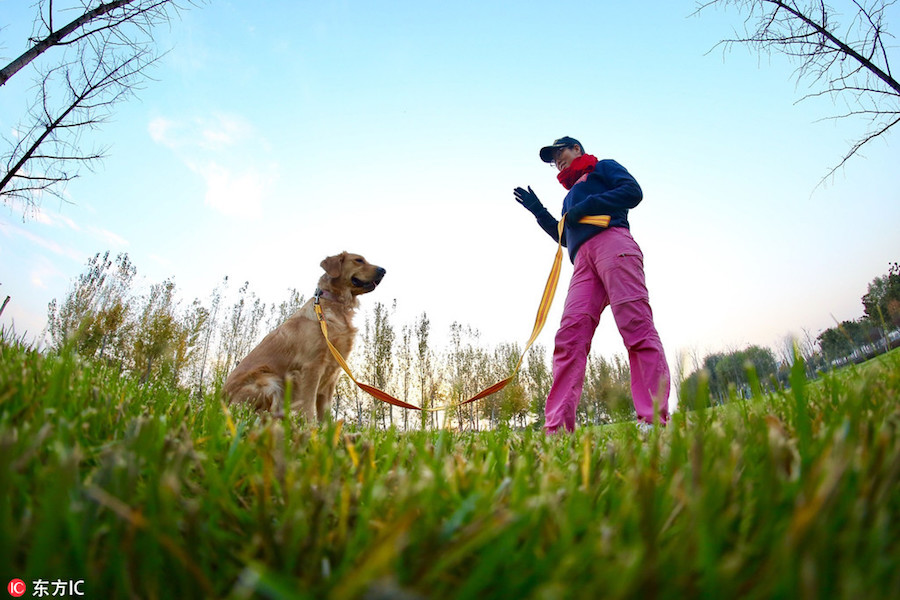 Sitting on the grass, a dog is receiving training from a teacher in a dog training school in Zhengzhou, Central China's Henan province. [Photo/IC]
Canine life skills are taught through classes offered by a 7-year-old dog training school in Zhengzhou, Central China's Henan province, for 3,000 yuan ($450) a month, according to Henan Business Daily.
Skills such as fetching, hands shaking, holding items in the mouth, greeting people politely and relieving themselves only in specific areas are taught to help dogs become friendly and well-mannered, better integrating them into society.
According to the school's founder and teacher Zhang Huating, who is also a teacher in Henan University of Animal Husbandry and Economy, all the assistant teachers in the dog training school are college students majoring in veterinary medicine.
"Many clients are rich people. They will not give up their dogs easily, and they also want to turn their pets into well-mannered pets," said Zhang.
Zhang plans to shift her focus from training dogs to studying the relationship between physiological index of dogs and their abnormal behavior in the future.