Highlights of Xi's speech at rally marking PLA's 90th anniversary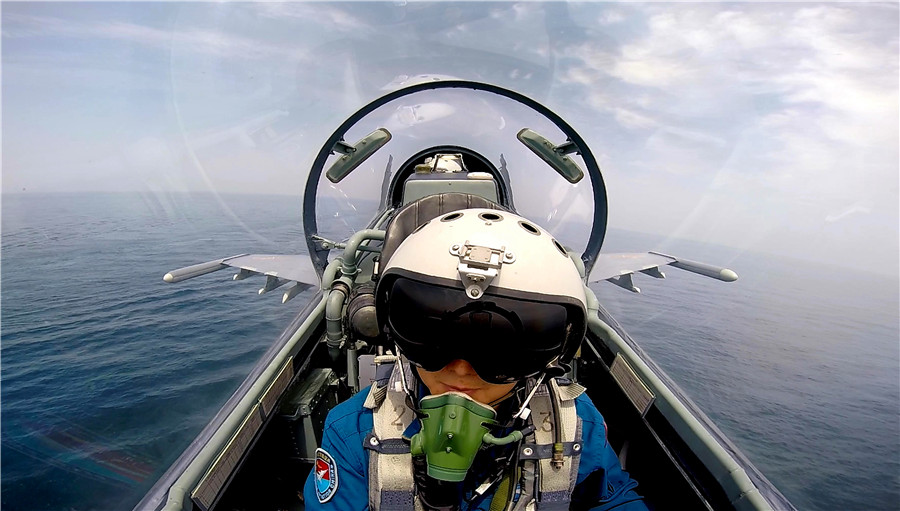 An Air Force pilot trains over high seas, Nov 11, 2015. [Photo/Xinhua]
8. Fighting for the people
President Xi has urged the country's armed forces to bear in mind the sacred duty of fighting for the people.
The PLA is deeply rooted in the people and the strength comes from the people, said Xi.
Xi called on the PLA to maintain its close relationship with the people and "go through thick and thin" with them.
The PLA should also actively contribute to the economic and social development in stationed areas to benefit the people with actions, said Xi.