Highlights of Xi's speech at rally marking PLA's 90th anniversary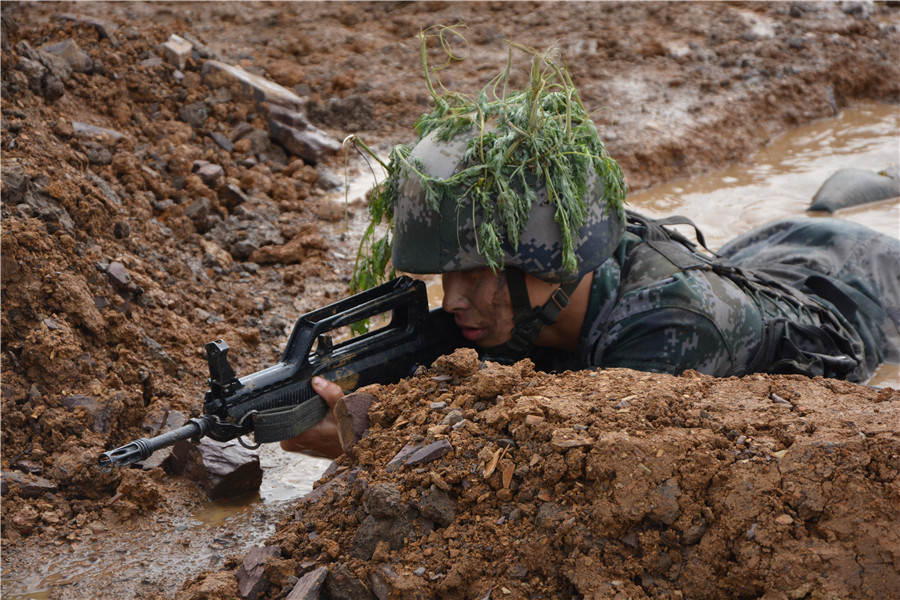 A soldier practices shooting during a live-fire exercise in Northeast China, July 27, 2017. [Photo by Liu Jing/chinadaily.com.cn]
2. Stressing military reform, warning against rigidity, stagnation
Xi said the PLA must be bold in reform and adept in innovation while staying away from rigidity and stagnation at any time and under any circumstances.
Over the past 90 years, the PLA has formed a set of principles on military building and management, developed strategies and tactics of people's war, and fostered special glorious traditions and fine conduct under the leadership of the CPC, which were hailed by Xi as the "magic weapon" for the PLA to claim one victory after another.
Behind the glorious victories are also the ideals and beliefs, as well as the reform determination of the armed forces, Xi said.
"Only by continuous reform and innovation, can the people's army constantly gain development vitality and put itself in an impregnable position," Xi said.