Highlights of Xi's speech at rally marking PLA's 90th anniversary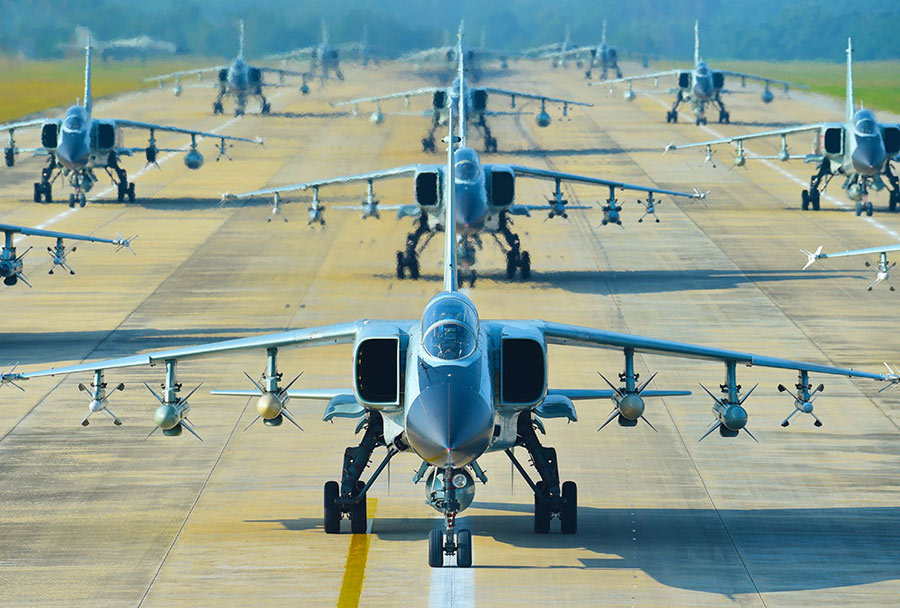 A naval aviation unit with the South China Sea Fleet of the PLA conducts training at an airport. [Photo/Xinhua]
6. Army with souls
President Xi called for a new generation of "capable, brave and virtuous" army "with souls" in order to build a strong military.
Calling political work the "lifeline" of the PLA, Xi said troops must have ironclad faith, beliefs, disciplines and responsibilities, and retain their nature and tenet as the people's army.
Xi stressed the role of fighting spirit, revolutionary discipline and civilian-military unity in claiming various victories.
As long as the armed forces stand with and win the support of the people, a "wall of iron" can be fortified, Xi said, reminding the armed forces to keep firmly in mind the fundamental principle of serving the people.