Highlights of Xi's speech at rally marking PLA's 90th anniversary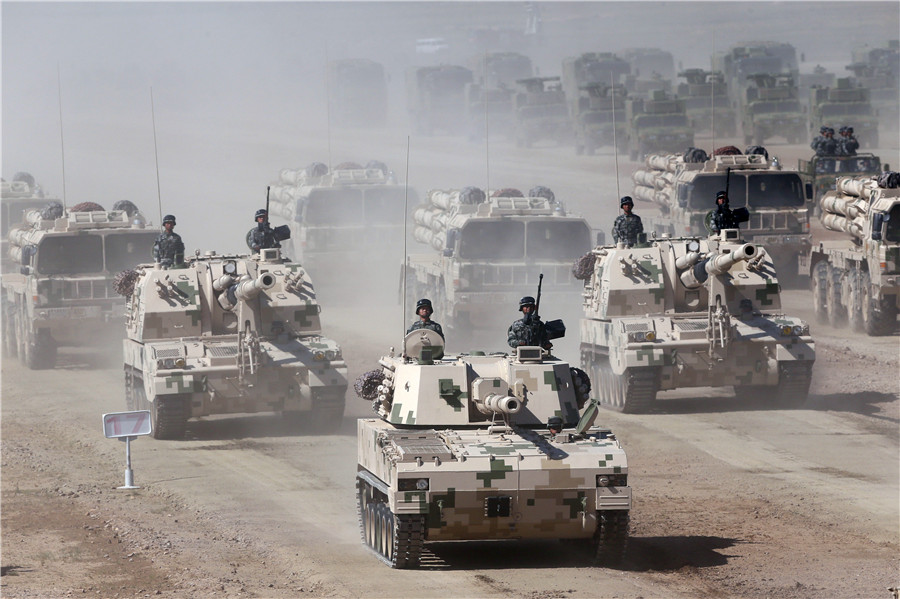 Self-propelled artillery guns and anti-tank missiles groups rumble by during a military parade at Zhurihe training base in North China's Inner Mongolia autonomous region, July 30, 2017. [Photo/Xinhua]
7. Military-civilian integration as national strategy
President Xi urged boosting integrated military and civilian development amid efforts to build a strong military.
China must build a national strategic system and capacity in military-civilian integration, he said.
He urged efforts to create the "coordinated, balanced and inclusive development" of economic and national defense construction.
Calling the modernization of national defense and military "a common cause of the Party and the people," Xi urged central and state organs, Party committees and governments at all levels to create a favorable environment and offer strong support for building a strong military.