Highlights of Xi's speech at rally marking PLA's 90th anniversary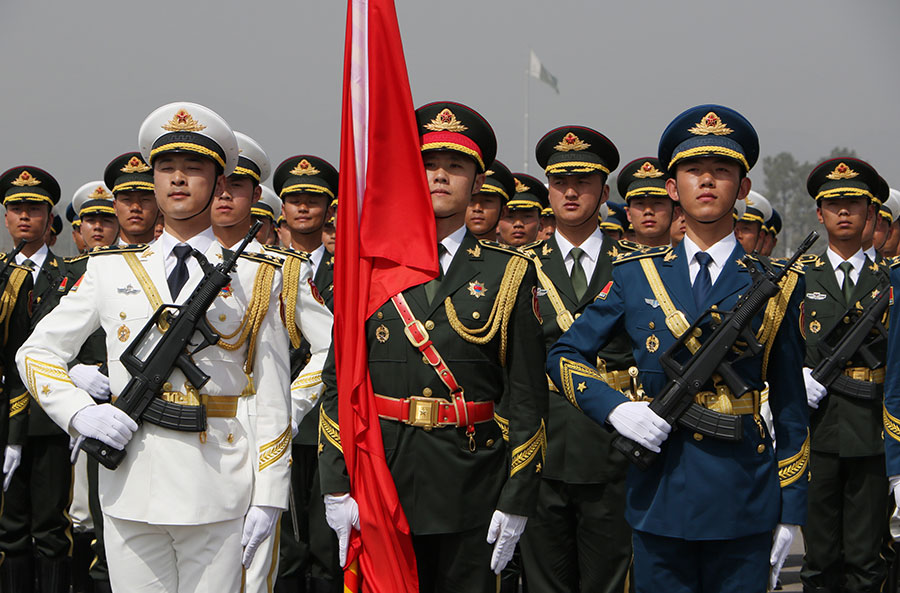 The PLA Honor Guards take part in a rehearsal for the annual Pakistan Day parade in Islamabad, March 19, 2017. [Photo by Wang Qi/For China Daily]
4. Solid steps toward strong army over 5 years
The political environment, organizational form, system of military strength and work style of the military have been reshaped over the past five years, Xi said.
After a military meeting held in Gutian, Fujian province, the Party has strengthened political work within the armed forces and made firm efforts in ensuring a clean environment and fighting corruption in the military.
Xi said that China has advanced the reform of national defense and the armed forces, making historic steps in building a system of military strength with Chinese characteristics.
"The system, structure, pattern and image of the army have all been renewed," he said.